Gone are the days where you can get funded based on an idea. In order to secure funding you must establish the feasibility of your idea through proper planning and implementation. You must have a prototype or a minimum viable product. You should also establish the proof of concept of your business before you qualify for funding.


Apart from these reasons and leaving a very few special case exceptions, you would struggle to justify your funding need. Do not get funding because it is cool or it's fashionable. Ensure that you create a strong foundation of the business before looking for funding. Seeking funds for wrong reasons is clearly a recipe for disaster.


In reality, investments can either be purely in one of these forms or may be structured as a combination of multiple forms. It is important to understand the funding structure stated in your term sheet and the advantages and disadvantages it may have for your business. For example, in case of royalties and debt investment you will have a regular cash outflow which might be a hindrance to the future growth. In case of equity, you must be prepared to give out a substantial portion of the equity over several phases of funding to the extent that you might not have the controlling share in your own company.


These were the options for initial setup.


As you can see the expected return for the investment gets lower as the business grows. This is primarily because the risk is reduced as the business matures. As the business grows bigger it becomes more stable and sustainable. So earlier you raise funding more equity you would need to shell out.


Let's have a look at the investment ranges for different categories of investors. This chart will give you an indication of the quantum of funds invested by each category of equity investors. Please note these numbers are just an approximation and may vary case to case.
Section 3: Process of funding


What do investors look for before investing?
Before we dive into the process of funding, let us understand what do investors look for before investing. What are the investment criteria from the investors point of view that drives an investment?



What do investors look for in a startup
The starting point is definitely the

idea and its potential

. The idea must be feasible, scalable, unique, innovative and must have a market opportunity.


The investors also focus on the

business

including the credibility and credential of the

core team

and their ability to execute the idea. The business
model and revenue model along with your positioning, pricing and cost structures are equally important.


Investors not only focus on the present but also the

future potential

of the business which can be showcased through a well drafted business plan which includes the business strategies, the usage of funds, value proposition and the exit strategy.


Along with all of these the most important point that the investors look for is the

return on investment

. It is important that the investors feel confident of the investment proposition and are convinced that they will be able to earn back their investments.


What are the essential components of your pitch?
Before approaching investors for funding, you must prepare your pitch. The essential components of your pitch include a comprehensive business plan with projections of 5 years along with investment offering and estimated valuations.


Along with the business plan you must have a well-designed investor deck which is a presentation of around 15 to 25 slides summarizing the business plan. The investor presentation comes in handy when you present in front of the investors.


Your pitch also needs to have a well drafted executive summary also called teaser summary. This is a 2 pager document summarizing the overall business plan. Teaser documents are usually used to initiate a formal communication with the investors.


You should also prepare an elevator pitch which is a 5 minute verbal summary of your business idea and the plan. It is called an elevator pitch because you should be able to pitch to someone over an elevator ride. Elevator pitch comes in very handy to pitch to investors when you meet them in events or conferences.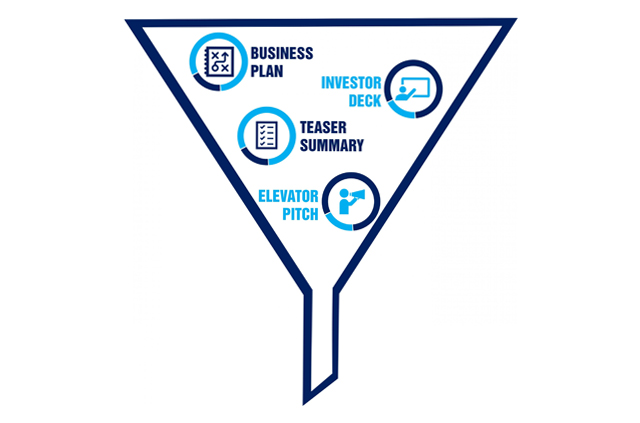 You must spend adequate time and effort researching, creating and preparing the components of the pitch before approaching the investors.


If you need any professional help to create your business plan and pitch documents feel free to contact the team at BplanExperts.com. They have the experience of helping over 1600 startups across 80 countries. They will surely help you.


How to approach Investors?
Once you have the pitch along with its components ready you should start approaching investors. You can meet investors in startup events or competitions. You can also proactively reach out to investors by sending them emails with the teaser document and follow up for a meeting. You can also reach out to investment forums or investment networks or get referrals from mentors.


The fund seeking process can be time consuming, difficult and challenging. You must understand that you will face a lot of rejection, but you will have to be relentless. Also ensure that you balance your time between fund seeking and running your business because without a running business there is no question of funding.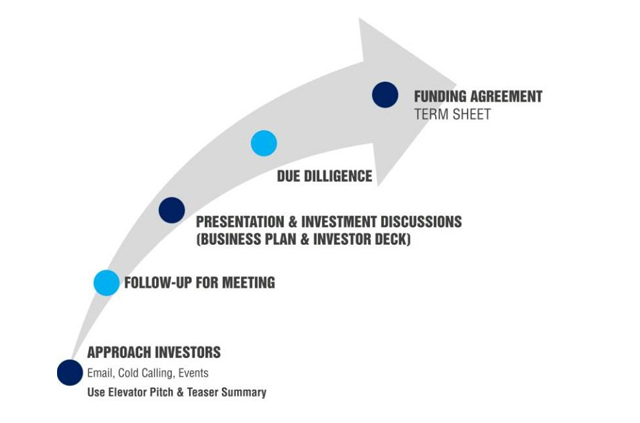 Understanding the investor's psychology
It's is also very important that you understand the investor psychology.


Investors usually carry a

portfolio of startups

. So, it is natural for them to fund companies which are complementary to the startups already in their portfolio. This is because the startups can complement each other's businesses. For example, if I have an ecommerce venture in my portfolio, investing in a logistic startup or a payment gateway startup would make a lot of sense as they can be integrated. Moreover, there is always a possibility of a future merger and consolidation. So do your research into the investor's portfolio to before pitching.


Investors tend to invest in a

hot trend

. You will see whenever an innovative business pops up, a lot of similar businesses come up within a short period of time. This is based on the phenomenon called economic pendulum. So why do investors invest in similar business. If a major investor invests in a type of business, the other investor looks for their competition to fund. Primarily because the market is nascent so who ever executes properly would gain the market share. Moreover, similar business of scale with varied market reach are easy target for acquisition which ensures an exit for the investor. For example: Uber, Ola and TaxiforSure, which was acquired by Ola and then you have Oyo, Fab Hotels and Treebo. If you know other such examples, mention them in the comments. I would love to know about them.


One of the things the investors hate to hear is the

"market share syndrome"

. Often entrepreneurs pitch from the viewpoint of market shares. They say "The market is so and so billion and if we manage to get 1% market share we will have a company worth x million." But, in reality things don't quite work that way. So, you should always avoid going the market share route. The research you do for the market and its growth is solely to substantiate the business case.


Once you understand the psyche of the investors, you can optimize your pitch accordingly.


Things investors won't tell you


Now here are some of the things that investors won't tell you.
Point number 1:

You must understand that funding is a business transaction between the investors and the startup founders. Just like a startup would need funds from the investors, the investors are also eager to invest in lucrative startups. It is a

symbiotic relationship

. It has to be a right fit. So, you must ensure that you do your due diligence on the investors, their sources of funds, their management style and support system they offer before signing the deal.


Point number 4:

When you raise funds, you are literally

married to the investor

. In subsequent rounds if your existing investors do not re-invest, it gives out an indication that something is wrong. Other investors might think that the existing investors might know something which they don't, so they are very cautious of investing in such a scenario.


Point number 5:

It's

not just about the money

. You must understand that you as a founder must gel with the investor. Your vision and goals must be aligned. A lot of funded startups fail due to expectation mismatch between the founders and the investors.


So, with this we conclude the 3 part series of startup funding. Hope these videos and the article have helped you to get an overview of startup funding. If you need any help with your business planning and funding exercise feel free to contact the team at Bplan Experts.


Did you check out Crazy About Startups? It is made just for you. Get recent updates from the startup world, learn from experts and network with fellow entrepreneurs, investors and mentors. And it's all for free. Register at crazyaboutstartups.com and download the android app today. You can also connect with me on Crazy About Startups. Hope you liked the videos and if you did please press the Like button. If you have any queries please put them the comment section below and I would love to answer them. Follow my blog at Arnab.co and don't forget to Subscribe to this channel as I will be coming up with fresh new videos every week. Wish you all the best. Until we meet again.
Image source: shutterstock.com

To explore business opportunities, link with me by clicking on the 'Invite' button on my eBiz Card.


Disclaimer: The views and opinions expressed in this article are those of the author and do not necessarily reflect the views, official policy or position of GlobalLinker.