Enterprise: Simandhar Education LLP
Founders: Sripal Jain, Poonam Jain
Industry: Education
Year it was founded: 2017
Location: Hyderabad, Telangana


Simandhar Education is an edtech startup that offers CPA and CMA (US equivalent of India CA and CMA) training. The brainchild of chartered accountants Sripal Jain and Poonam Jain, Simandhar aims to help professional students achieve their goals.


In conversation with GlobalLinker (GL), Sripal shares how their initiative focuses on skill development and making students employable.


GL: Sripal, Simandhar is a novel concept. What motivated you to start it?

Sripal: I am a qualified Chartered Accountant and have worked with leading MNCs such as Infosys, EY, Virtusa, TechM for over 6 years. These jobs gave me all the material comforts, but I felt that job satisfaction was missing. I started teaching at a CA institute part time. Working a full-time job along with teaching part time was not easy. It required a lot of sacrifices and commitment, but I was determined to make it work. A few months into teaching, I realised that this was what gave me immense happiness. All the students appreciated my teaching and I was constantly getting great feedback from them through messages and posts.


Another thing that I discovered when I started teaching at the CA institute was that many students were unable to clear the CA exam and were getting dejected as becoming a CA entails years of study requiring persistence and perseverance. Therefore, with a desire and passion to help students excel in their professional journey, Simandhar Education came into existence.


Simandhar Education was founded with a strong desire to offer quality-training services for Indian students interested in pursuing CPA certifications. Simandhar Education is an official partner of Becker Professional Education, the most acclaimed CPA Review Supplier in USA. The institute also recently tied up with AICPA to provide training for courses like Blockchain Technology, Artificial Intelligence, Cybersecurity, IFRS so that the students can have wider choices to select from and excel in. We recently conducted a blockchain event with Snapper technology with chief guest as Jayesh Ranjan, IAS- Government of Telangana and Per Lind, IOTA Cryptocurrency Co-founder. We have tied up with Invesco, Deloitte, EY, CItrin, Virtusa Polaris for training their employees for CPA and CMA certifications respectively. We have conducted several corporate trainings at D.E.Shaw, Wells Fargo, AIG, Maersk, Synchrony, Microsoft, Infosys, Amazon, Reliance Industries, Reliance Jio.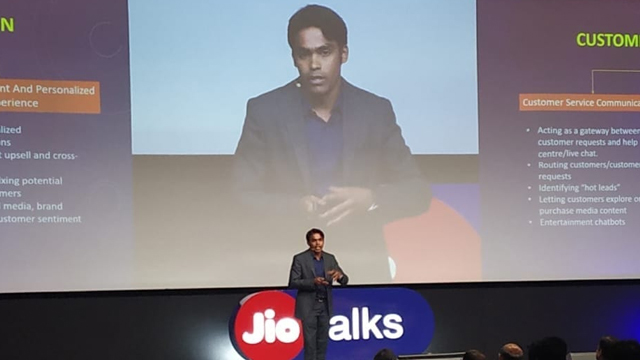 Sripal Jain at a corporate training for Reliance Jio
Also read: Sundari Patibandla, Founder-CEO, iSprout Business Centre
GL: What has been your mantra of success to assist students realise their professional goals?

Sripal: Quality teaching and passion to help students are the only two mantras I believe are necessary to arise a sleeping soul.


GL: What are challenges for your business to grow bigger, better and faster from here?

Sripal: We are yet to tap the universities and colleges market. The challenge is to get the right leads and connections so that we can make universities aware about the programme. We are now planning to hire business development personnel to tackle it.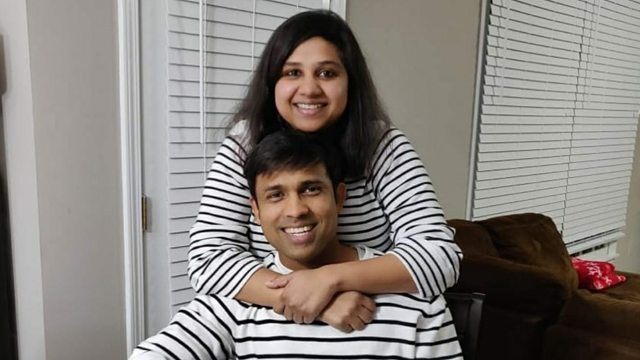 Shruti Agarwal & Kapil Jain – Investors for Simandhar Education


GL: You are a Linker. Which offerings of GlobalLinker have helped you?

Sripal: GlobalLinker is a great ecosystem to build our business network. I especially like how SME stories are showcased on the platform.
Also read: Yosha Gupta, Founder, Memeraki
GL: What advice would you give to a new entrepreneur setting up their first business?

Sripal: Always trust yourself and have faith in god that every good thing takes time


GL: What is the next big thing on your business agenda?

Sripal: Grooming students and bringing up scholarship to the needy and poor people is our biggest agenda currently.


GL: We would love to know the person behind the entrepreneur.
Every day you wake up at – 4:30 AM
The first thing you do when you wake up - Drink two glasses of warm water and start teaching online for CPA students from all over India
Three things you do to unwind/ relax - Meditation, listening to songs, watching cricket
When you face a big challenge - I seek advice from my elder brother
The best piece of advice you've ever been given - Follow your dreams
The one book everyone should read - The Secret by Rhonda Byrne
Also read: Raj N Phani, Founder, Zaggle Prepaid Ocean Services Pvt Ltd

Network with SMEs mentioned in this article by clicking on the 'Connect' button on their profile. Sripal Jain, Poonam Jain

Disclaimer: This article is based solely on the inputs shared by the featured members. GlobalLinker does not necessarily endorse the views, opinions & facts stated by the members.