Noted businessman, Donald Rumsfeld said, "A lack of precision is dangerous when the margin for error is small." Indo-MIM, a company that produces precision-engineered products, often tiny machine parts, understands this only too well. Established in 1997, they have worked with cutting edge Metal Injection Molding (MIM) technology to grow to a point where they supply their products in over 40 countries worldwide. Indo-MIM saw an opportunity where others saw what was possibly an insurmountable challenge and established a leadership position in their sector with the dint of their hard work and vision. Testament to their entrepreneurial spirit, they do their R&D in-house and are constantly innovating while globally establishing a stronghold in small machine parts technology.
Manoj Kabre, is Vice President, Sales and Marketing at Bangalore-based Indo-MIM. Working his way up the company for 14 years from 2002, Manoj is now responsible for corporate business development and the sales and marketing functions for Indo-MIM. The company's global reach and ambitions present an opportunity and a challenge going forward.
In conversation with GlobalLinker (GL) Manoj Kabre (MK) shares about the journey of the company, milestones achieved and its future plans.
GL: Tell us about your business
MK: We are into the business of manufacturing complex shaped tiny parts as per customer drawings using MIM technology. This is one of the emerging metal forming technologies. Our business began as a joint venture with a large American manufacturing company in 1997. Later, in 2001, we had an opportunity to buy them out, and this is how Indo-MIM came into being. Since then, we have been home-growing our R&D efforts, and have grown significantly to become the world's largest MIM company.
GL: What are the challenges you have faced in establishing your business?
MK: Our main challenge has been the introduction of our technology itself. MIM is a manufacturing technology that is useful to produce complex-shaped steel and stainless steel parts with great ease. It is cost-effective primarily for large quantities (greater than 50k per annum) and has the capability to make components from tailor-made ferrous alloys. We have been traveling to various global regions as evangelists introducing our technology to global original equipment manufacturers and especially to their new product development teams and facilitating migration of conventional technologies to MIM. Resistance to change has been one of the main challenges in this journey. We have to show testimonies of success and showcase actual parts with details of their application to people who are new to MIM.
GL: What is the USP of your business?
MK: Speed and passion are in our DNA. We have always worked with our customers to support them in meeting their customer requirements. Having an in-house Tool Room to manufacture tools for producing parts has been a great asset to our business. The capability to supply a fully-finished part to the customer, enabling them to make their supply chain leaner, is another important USP of our business.
GL: What are some of the milestones of your business?
MK: We achieved world leadership position in 2011. Later, we received the world's largest number of awards (record in past 50 years) at MPIF USA excellence awards in the year 2015. In the same year, 2015, we were also awarded as the Best Supplier in VA/VE Category by Danfoss.
GL: What role do you feel GlobalLinker plays in connecting and assisting SMEs?
MK: GlobalLinker has a very elaborate and conducive database for SMEs to utilise. It is a very effective networking platform for various industries to connect with each other.
GL: What is your big business dream?
MK: Our big business dream is to achieve a milestone turnover of Rs 5000 crores within the next 7 years. We would like to enable MIM to be utilised by the SME sector, since it has a great technological advantage for manufacturing asymmetrical and complex parts with consistency by avoiding complex machining processes.
GL: What is your message to aspiring entrepreneurs?
MK: Dream big. Everything starts with a dream. Our Chairman taught us to dream, and then pursue it with passion and purpose. He nurtured us as a team, and gave us the impetus to perform. It is very important for each one of us to monitor and measure ourselves in relation to our dream or aspiration. It is important that we have a clearly defined vision that we should aim for. Developing systems and structured methods to follow any process and training people are two other important activities that each aspiring entrepreneur should have in his schedule. Given a conducive work environment and motivation, all of us are bound to succeed. Benchmarking is yet another philosophy which entrepreneurs should follow.
Disclaimer: This article is based solely on the inputs shared by the featured member. GlobalLinker does not necessarily endorse the views, opinions & facts stated by the member.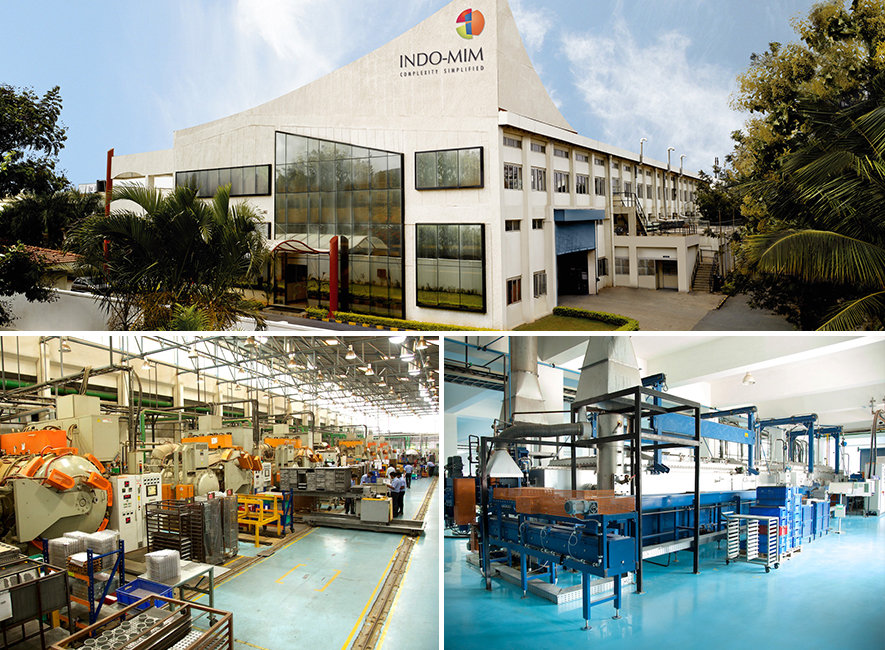 Posted by
GlobalLinker Staff
We are a team of experienced industry professionals committed to sharing our knowledge and skills with small & medium enterprises.