Enterprise: Matru Ayurveda
Founder: Shweta Khandelwal
Industry: Beauty, Cosmetics & Personal Care
Year it was founded: 2015
Location: Bengaluru, Karnataka


The Sanskrit word 'matru' means mother. Shweta Khandelwal founded Matru Ayurveda as an ode to mothers who nurture the wellbeing of their children. With a master's degree in chemistry, Shweta was well aware of the harmful impact of chemicals used in daily care products, and hence she only used natural hair and skin products made by her mother. Soon friends and family started requesting her to supply these products to them and this gave birth to a full-fledged business. Matru Ayurveda's natural products are now much sought after not only in India, but all over the world.


Shweta Khandelwal shares her business journey in conversation with GlobalLinker (GL).


GL: Tell us about your business.


Shweta: I have always used my mother's special Ayurvedic recipes for skin and hair care. Soon I started supplying these products to my friends and at various flea markets and events in Bengaluru. That was how Matru Ayurveda came into being. All our products are 100% natural without any synthetic chemicals or preservatives. Our products harness the potency of Indian herbs to solve many a scalp and skin issues.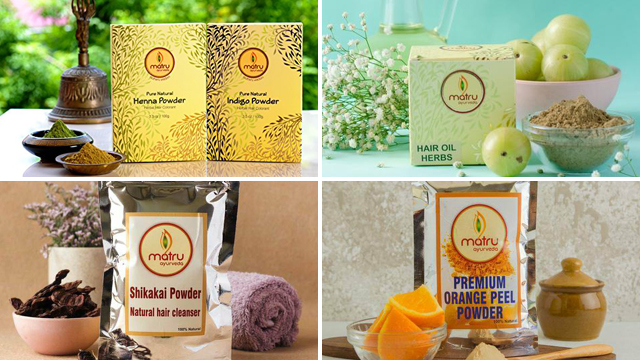 Also read: Esha Guha, Founder, Poochka & Co

GL: How did you start exporting?


Shweta: I started exporting in August 2016. Before that, I did an export course in Bengaluru in December 2015. We used to get lot of queries from overseas customers, especially the Indians in America, so we decided to start with our best seller product, henna and indigo natural hair colorant, since the awareness and demand for this was already there.


I see a very bright future for natural products, especially the Ayurveda category has immense potential in the export market.
GL: What were some of the export challenges?


Shweta: Initially understanding export documentation was challenging. Lot of information came from FIEO, the shipping agents, Amazon USA, and a few Facebook groups where I post my questions and get the relevant information.


Pricing was definitely a challenge because of the high shipping cost and since it is a very competitive market it was difficult to make profit. Initially we just tried to break even. Getting good rates for shipping was another challenge for small shipment.


Also read: Rakhi Saaboo, Director, Anil International
GL: What are some of the best practices you follow?


Shweta: Since our products are all natural, we make sure we maintain our quality. We have all the quality certifications, and our products are periodically lab tested for quality assurance. I see a very bright future for natural products, especially the Ayurveda category has immense potential in the export market.


GL: What is your big business dream?


Shweta: I want to build a highly credible brand easily available for customers everywhere.


GL: What is your message to aspiring entrepreneurs?


Shweta: My advice is simple. Keep taking one small step at a time. Don't limit yourself as a local business.
Also read: Vandita Vijayvergiya, Founder, Clay County
Network with Shweta Khandelwal by clicking on the 'Connect' button on her profile.


Disclaimer: This article is based solely on the inputs shared by the featured member. GlobalLinker does not necessarily endorse the views, opinions & facts stated by the member.
Posted by
Supriya Mathur
As part of the editorial team on GlobalLinker, I shine the spotlight on business owners who are doing exciting and innovative work by featuring them as part of our 'SME...