Enterprise: Vikas Cotton Mills

Business Manager: Surya Ostwal

Industry: Textiles

Year it was founded: 1991

Based out of: Ahmedabad
Cotton is an intrinsic part of India's rich textile tradition. India has supplied cotton to the world for centuries and has always been known for its beautiful cotton textiles.


Established in 1991, Vikas Cotton Mills is an enterprise that is carrying forward India's textile legacy. The firm was established by Prakash Chand Ostwal in Pali (Rajasthan) and initially they were traders in textiles. Gradually they grew to be manufacturers and started a production unit in Ahmedabad. The business is now being managed by second generation entrepreneur, Surya Ostwal. Under his leadership the firm is expanding its global footprint and catering to the demand of various businesses.
In conversation with GlobalLinker (GL), Surya Ostwal (Surya) shares his business journey
GL: Tell us about your business.
Surya: Vikas Cotton Mills has more than two decades of experience in cotton textiles. The textile business was started by my father and we have carried the legacy forward. Initially, we started as a trader in textiles goods and slowly forayed into manufacturing. We specialise in the manufacturing of Cotton Lining, Rayon, Cotton Leggings, Lycra Leggings, Palazzo, and Dupatta.
Currently, we operate a factory in Ahmedabad with an annual production capacity of 120,00,000 meters. The company is increasingly focused on the export market and exploring new areas for growth.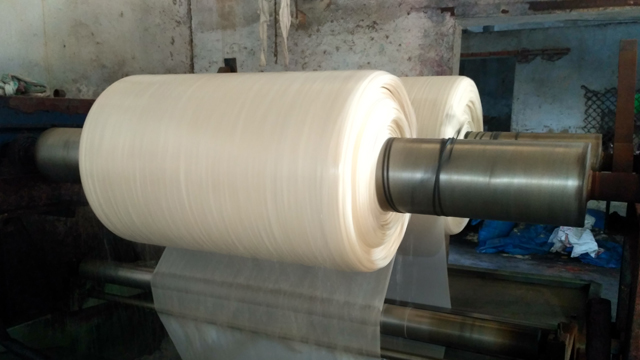 GL: What is your business USP?


Surya: We put a premium on delivering in a timely manner. Our hallmark is consistent delivery of material with quality and being updated with the latest market trends.


GL: What challenges have your faced in your business journey?

Surya: One of the major challenges we face is managing with working capital as textile manufacturing is a capital-intensive business.
GL: How do you believe GlobalLinker can benefit business owners?

Surya: We see GlobalLinker as a connector between different businesses. GlobalLinker provides entrepreneurs with opportunities to expand their business network and grow their business.
GL: What is your big business dream?

Surya: With our pursuit for perfection, strong business ethics and passion to deliver premium quality fabrics, we would like to be one of the top destinations to source cotton fabrics and cotton products from India.
GL: What is your message to aspiring entrepreneurs?
Surya: My message is simple: To be a successful entrepreneur, you must believe in yourself.
Network with Surya Ostwal by clicking on the 'Invite' button on his profile.
Disclaimer: This article is based solely on the inputs shared by the featured member. GlobalLinker does not necessarily endorse the views, opinions & facts stated by the member.
Posted by
GlobalLinker Staff
We are a team of experienced industry professionals committed to sharing our knowledge and skills with small & medium enterprises.