Enterprise - ReWa Chaotic Thrills
Founder - Reety Wadhwa

Public speaker since - 2013

Industry - Business Services & Consultancy

Location - New Delhi

"A trainer, entrepreneur and coach by profession. A marketeer by passion. A wanderer by personality." This is how Reety Wadhwa is described in her introduction as a TEDx Delhi Speaker Coach. Yet, these few lines hardly capture the breadth and depth of Reety's story. After working in the corporate world for a period, she left to pursue her passion of becoming a business speaker and brand strategist. She works on nurturing a niche concept of how behavioural economics can help shape branding decisions.A setback in her life came when she was involved in a life-threatening accident. Recovery led to a period of soul-searching and self-doubt but in her words she came out of it like a 'phoenix' and set up her company - ReWA Chaotic Thrills. ReWa is an acronym for Reliable, Womanist, Enterprising and Achiever. She has been featured on NDTV Prime and other leading Indian news outlets.
Establishing the business
This business idea came to Reety when she was reflecting on Maslow's Hierarchy of Needs. She realised she could create, empower and self actualise with the profession of speaking. She quit her corporate job and took the plunge. In a short period, she established a reputation as a great speaker and a brand strategist addressing thousands of people throughout India. She has also delivered keynotes at premier universities and is slated for one at IIM Kashipur soon. Her business is called ReWa Chaotic Thrills. Of course, there is the play on her name, but ReWa is also an acronym for Reliable, Womanist, Enterprising and Achiever, qualities she values and embodies in her daily life.
Reety thinks of herself as a wanderer. But not in the traditional sense. Explaining this aspect of her identity, she elucidates, "There are 100 billion neurons in our brain. These are capable of so much assimilation and connection. A 'wanderer' to me is someone who constantly tries to satisfy one's brain by letting it wander. Trying out different things, experiencing novelty and not being defined by one's profession alone."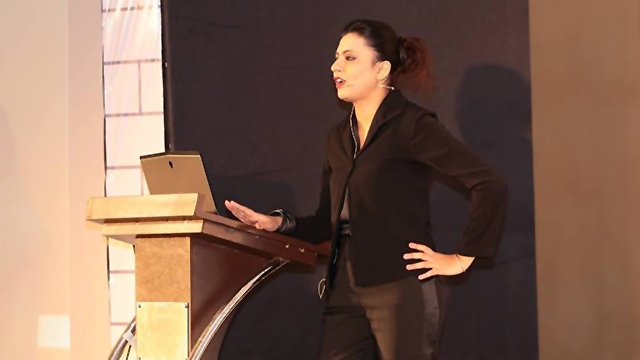 Cherished belief
Reety believes in the concept of borderless growth. She says, "Though political boundaries are here to stay for now, humanity doesn't have to be bound by arbitrarily created barriers in its quest for growth and development."
The setback
As she puts it, setting up the business was easy. But her near tryst with death, in an accident, and the long process of recovery were the biggest challenge. She describes that time as one with "Physical and mental barriers, with a forced sabbatical the length of which was unpredictable and then there was the agony of having to push the re-establish button threw me into trenches."
She was up for the challenge though and says, "But today, as the proverbial phoenix, I can confidently say this: one has to know the trenches to truly experience the heights."
Reety was recently chosen for "Womennovator: 100 Women Faces", an initiative to recognise and celebrate the achievements of women pioneers who have carved a niche in their chosen fields. This recognition is a validation of her talent, grit and invincible spirit.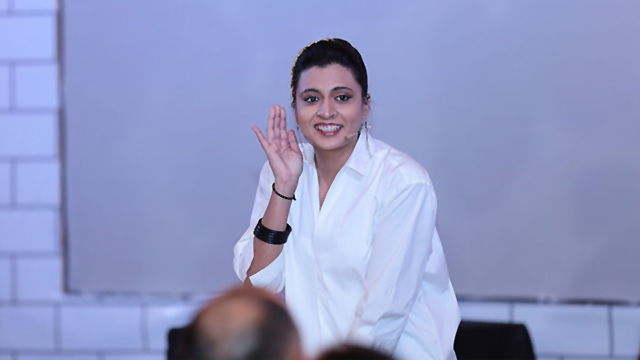 GlobalLinker advantage
Reeti says of her experience with the platform that, "My business mentor, Mr Dhananjay Parkhe told me about GlobalLinker. It has helped me connect with a segment that is the backbone of the GDP."
Big business dream
Reety's vision is to to revolutionise the way brands and startups globally grow. She believes there is huge potential in the "sheer power of their narrative(s) and cognitive influence on the consumers' brain."
There are currently many exciting projects in the pipeline including talk shows on startups, road safety and immediate medical aid. Other projects include talks with CXOs, International Business Keynotes that features leading minds in business, and work on the theme of "I am Every Woman"
Messaging to aspiring entrepreneurs
Reety's message is simple: "Slog like crazy. Succeed like insane. Seize your destiny."
Network with Reety Wadhwa by clicking on the 'Invite' button on her profile.

Disclaimer: This article is based solely on the inputs shared by the featured member. GlobalLinker does not necessarily endorse the views, opinions & facts stated by the member.
Posted by
GlobalLinker Staff
We are a team of experienced industry professionals committed to sharing our knowledge and skills with small & medium enterprises.