Gina Immaculata's decision to persevere with Jersey Fever Sportswear after her partner pulled out proved providential. To counter the setback, the sportswear manufacturer from Antipolo, Philippines decided to reinvest revenue into buying sewing machines that were earlier rented. She moved her business to a more visible location, rallied her team together and reached out to all potential clients, thus establishing a solid foundation for her enterprise. Faith in herself and leveraging technology is Gina's secret to business growth.

In conversation with GlobalLinker (GL) Gina Immaculata (GI) shares her business journey.
GL: Tell us about your business.
GI: We have been in the business of sportswear since July 2011. The company was a partnership to begin with, but our partner moved into a networking/marketing business. Our employees had nowhere to go which made me decide to continue as a sole proprietorship.
On September 2013 Jersey Fever Sportswear started at home with just two rented high-speed sewing machines. Since I already had contacts from our previous customers and friends who trusted us, it was not that hard for us to get clients. Our first project that time was for 200 pieces. It was a Mockingjay Jacket for Acer and that was a stepping stone for a lot more. From the revenue of that project we bought two sewing machines. After a month we decided to rent a place for our shop at a public place to increase market visibility. The results of our transfer were good. We've been able to buy an additional high speed and zigzag (3 in 1) sewing machine. Since sportswear includes printing we also believe in innovation in technology for printing. We work with all kinds of clothes and engage in a variety of techniques for fabric printing.
GL: What are the challenges you have faced in establishing your business?
GI: Every business faces numerous challenges. The key is to persevere and be prepared for every eventuality. Sometimes customers order jerseys, but do not claim them which is a loss-making proposition for us. When a machine breaks down and a big order is due, it is challenging to deliver on time. As in every business, when employees are unable to come to work due to illness or any personal emergency, I need to ensure that the rest of the team steps up and output is not affected. Moreover, in my line of work, sales fall during low season and I need to come up with innovative strategies to boost sales.
GL: How did you hear of GlobalLinker? How has it helped you?
GI: GlobalLinker was recommended by a relative. I am a fairly new member, but I've seen the benefits it would bring to our business.
GL: What is your big business dream?
GI: My big business dream is that we become an international manufacturer of sportswear and fabric dealers as well.
GL: What is your message to aspiring entrepreneurs?
GI: Business is risky but once you're in it, have faith in yourself and take advantage of current technologies around you. You will definitely make it — maybe not fast, but slowly and surely. You will learn in the process. Just keep going!
Network with Gina Immaculata by clicking on the 'Invite' button on her profile.
Disclaimer: This article is based solely on the inputs shared by the featured member. GlobalLinker does not necessarily endorse the views, opinions & facts stated by the member.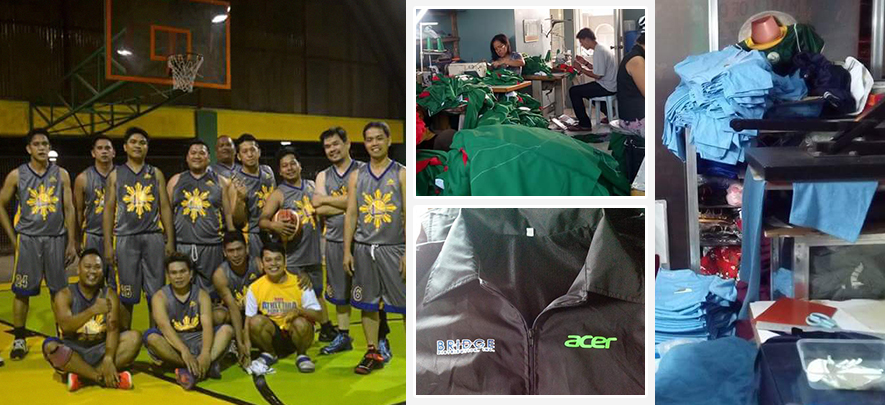 Posted by
GlobalLinker Staff
We are a team of experienced industry professionals committed to sharing our knowledge and skills with small & medium enterprises.