Traditional art and craft in India has long been suffering because of inadequate funding and infrastructure in the sector. This is especially tragic given that India has a long and storied history steeped in art and craft. It is common now to hear about the traditional arts dying because artisans turn to other, more lucrative, trades for their livelihoods. Meet Shashank Sharma who founded Hast Kargah (a Desert Dust initiative) in Rajasthan to give artisans an opportunity to create traditional art and make a livelihood for themselves.
In conversation with GlobalLinker (GL), Shashank Sharma (SS) speaks about his passion to preserve artistic traditions and his journey with Hast Kargah which is now emerging as a successful endeavour in that direction.

GL: Tell us about your business.
SS: Hast Kargah is a concept developed around the idea that in the world of machine precision finished goods, the importance and charm of handmade product still dominates the market. People still appreciate and prefer to buy hand-made products. There are people who have mastered the art, but lack the ability to bring the product to the right place or the right person. Hast Kargah aims to bridge that gap.
Hast Kargah was conceived as a university project but then soon grew into a company with a business model centered around the people and the art. Our mission is to create economic opportunities for the artists on one hand and spread our indigenous art on the other.
GL: What are the challenges you have faced in establishing your business?
SS: Gaining trust is one of the big challenges in today's world. The recent buffs about startup companies closing down adds to it. Partners and investors can hardly trust you unless you have something big planned for them (here we speak for both the vendors and the buyers). People are smart today, and the phrase 'Online Business' does not generate much excitement.
The biggest challenge for me was to build that trust with customers. Although I am still striving to reach the mark I had set for my business, I optimistically hope for that time to come soon.
GL: What is the USP of your business?
SS: If closely analysed, we will find an artist within everyone in the country. They either have given up on the dream or have busied themselves with other work and have completely forgotten the talent within. We try to bring forth the talent, hidden within the self, in people.
Also, in an internet driven society, it is difficult for those who are underprivileged to keep up with the pace. We associate and partner with them and provide them with the opportunities that they lack.
GL: What are some of the milestones/achievements of your business?
SS: Although we are very young in the market, we have associated with 22 underprivileged artisans and 3 talented home makers. We hope to get a higher number as we move forward.
GL: What role do you feel GlobalLinker plays in connecting and assisting SMEs?
SS: A platform where professionals can meet professionals will surely help in boosting business. GlobalLinker is a place for serious businessmen and women.
GL: What is your big business dream?
SS: Having established ourselves as a platform connecting artisans with the market, we wish to take ourselves to the next level. We wish to develop ourselves as the promoters of art through exhibitions and promotional events. With time, we wish to become synonymous with ARTS in India.
GL: What is your message to aspiring entrepreneurs?
SS: Cooking the food slowly makes for better tasting dishes. Never rush for success. Make the right efforts and success shall knock on your doors.
Disclaimer: This article is based solely on the inputs shared by the featured member. GlobalLinker does not necessarily endorse the views, opinions & facts stated by the member.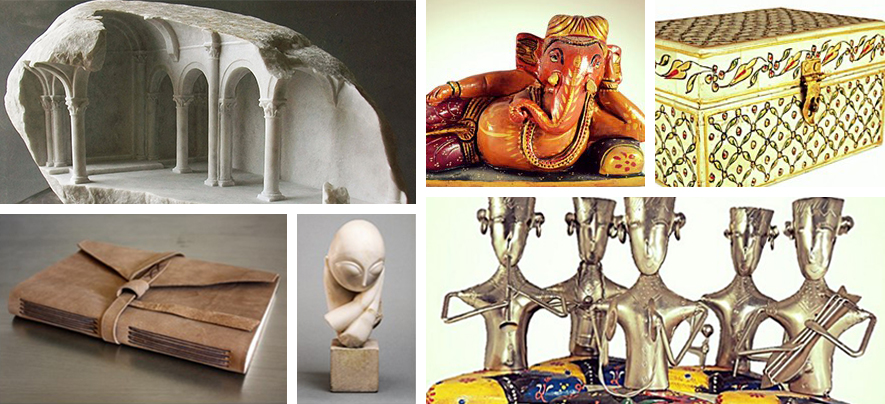 Posted by
GlobalLinker Staff
We are a team of experienced industry professionals committed to sharing our knowledge and skills with small & medium enterprises.