Enterprise: Shoppingkart24 Online Services Pvt Ltd
Founder: Mr Prateek B Singh
Year it was founded: 2015
Industry: Retail
Location: Varanasi, Uttar Pradesh


With a vision to promote 'Make in India' and showcase 'Skill India', Prateek B Singh launched e-commerce portal Shoppinigkart24 four years back. The online store features a wide range of Indian products from handicraft and handloom items, to farm, agricultural and other manufactured goods. The underlying thought is to promote the unique and rich products of India on a global scale. Prateek has collaborated with various artisans and manufacturers as well as relevant Government agencies to showcase the best of India online.


Shoppingkart24 promotes the richness of Geographical Indication (GI) products like handicraft, handloom, agriculture, natural, manufactured products along with other non-crafts products from several vendors from rural and urban India.
In conversation with GlobalLinker (GL), Mr Prateek Singh (PS) shares his business journey.


GL: Mr Prateek, share with us the concept of Shoppingkart24 and what motivated you to start it?

PS: Shoppingkart24 is a global platform for weavers, artisans, craftsmen, farmers, small-scale vendors that provides an online and offline channel to showcase their unique and versatile line of products. The platform promotes the richness of Geographical Indication (GI) products like handicraft, handloom, agriculture, natural, manufactured products along with other non-crafts products from several vendors from rural and urban India.

ShoppingKart24 bridges the gap between customers and Indian brands and we are trying to promote GI Products and provide a market to weavers, artisans, craftsmen, farmers. I hail from Varanasi, a city that boasts of Banarasi brocades and silk, gulaabi meenakari crafts, but weavers and artisans struggle for due recognition in their own country. We are working in collaboration with CIPAM-DPIIT, Ministry of Commerce to promote GI products and also with the Ministry of Textile to promote handloom products.


We have received a lot of recognition including being selected in The Vault competition of 50 best startup ideas; selected in top 50 in G-Startup Worldwide, Seoul and winning Super Startup status through Super Startups, India.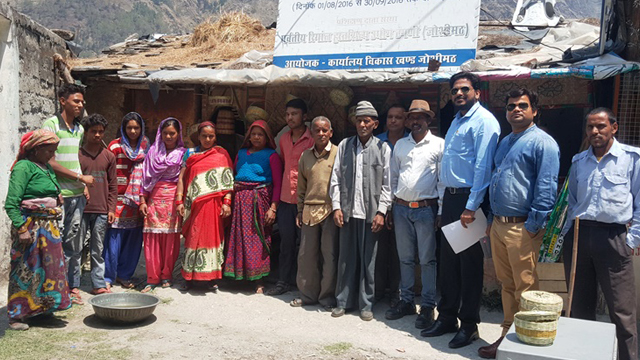 Mr Prateek Singh collaborating with artisans from the interiors of India
GL: What differentiates Shoppingkart24 from other businesses?


PS: We promote Geographical Indication products. A Geographical Indication (GI) is a name or sign used on products which correspond to a specific geographical location or origin. GI is an intellectual property right, which identifies a good as originating in a certain region where a given quality, reputation or other characteristics of the product is essentially attributable to its geographical origin.


There are 346 GI Products registered till date, out of these we have listed 225 product categories under exclusive GI Products on our portal.


"Educate - Empower- Enrich" are the three main verticals on which Shoppingkart24 is built. We work on creating backward and forward linkages with rural craftsmen and women and hone their skills. We focus on providing end to end solutions to weavers, artisans and craftsmen.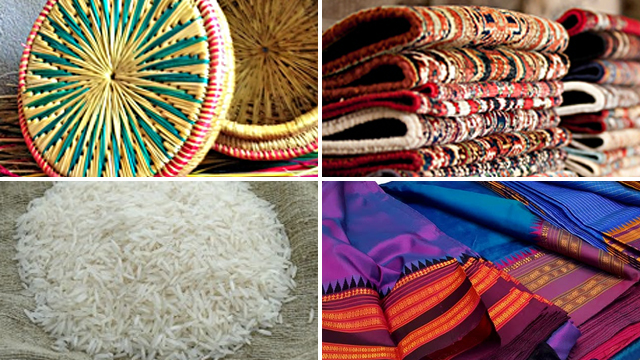 Also read: Vandita Vijayvergiya, Founder, Clay County
GL: Shoppingkart24 has an ambitious vision. Has it been a challenge to run this business?

PS: In the world of business, not all are born with a silver spoon or have studied at reputed institutions like IIT and IIM. I am a commerce graduate from the University of Mumbai and hail from the relatively small town of Varanasi. Being a Union Public Service Commission (UPSC) aspirant, my passion was to do public service and be an IAS/IFS or IPS officer but after some rejections, I chose a new career path. Nothing has been easy for me and every day I wake up with a new challenge. Weavers, artisans, craftsmen and farmers face myriad marketing issues and we are trying to solve for these. Entrepreneurship has taught me a lot and I continue to learn every day.
GL: What is your leadership style?


PS: For me a new day is way more special than the past and I start each day with enthusiasm and zeal. As I am heading a team, I try my best to keep them energised and motivated.
GL: You are a Linker. Which offerings of GlobalLinker have helped you?


PS: GlobalLinker is a platform where we connect with many like-minded entrepreneurs. We can reach out to them for any sort of guidance or assistance as there are members from multiple sectors and organisations and this is extremely helpful in building our business network.


Also read: Vijay Shah, Founder, Petals Professional Services
GL: What advice would you give to aspiring business owners?

PS: In this growing era of digitisation, most organisations are extending their reach to Tier-II and Tier-III cities to empower rural and urban India. But still, there are many vendors, artisans, craftsmen who are not aware of actual market either through online or offline businesses even though they produce unique and quality products. As a result, the Indian originated brands are losing their share of demand in the market and missing on its fame beyond certain boundaries as consumers reach is limited. So, I would like to encourage aspiring entrepreneurs to find ways of supporting such artisans, craftsmen, farmers and manufacturers from your region, so we can get them a recognition for their hard work in their own country first and then beyond domestic boundaries.

Also, it is important to never underestimate your dreams; please work and be patient as success often comes after several failures.


GL: What is the next big thing on your business agenda?
PS: Shoppingkart24 aims to showcase all GI Products from each state of India on our platform. The future plan is to create a niche in the Indian market, channelise sales in other countries and promote our unique and authentic products.


GL: We would love to know the person behind the entrepreneur.


Every day you wake up at – 6:00 a.m.
The first thing you do when you wake up - Turn on my music system
Three things you do to unwind/ relax - Long drive, reading and music
When you face a big challenge – I think where I was yesterday and where am standing today and where I must reach tomorrow.
The best piece of advice you've ever been given - Don't give up! As an entrepreneur, life is full of ups and downs and every day begins with challenges.
The one book everyone should read - The Entrepreneur Mind: 100 Essential Beliefs, Characteristics, and Habits of Elite Entrepreneurs by Kevin D. Johnson

Also read: Yosha Gupta, Founder, Memeraki
Network with Prateek B Singh by clicking on the 'Connect' button on his profile

Disclaimer: This article is based solely on the inputs shared by the featured member. GlobalLinker does not necessarily endorse the views, opinions & facts stated by the member.