The story of Manjushree Technopack is underlined by the tenacity of the company's founders, the Kedia brothers. Surendra and Vimal Kedia left Assam for Bengaluru after sensing an opportunity to expand their plastics packaging business in 1984. The rest, as they say, is history; the company today, has a turnover of more than INR 600 crore, along with a roster of several established clients including companies such as Dabur and Mondelez. Vimal's sons have now joined the business and are aiming to lead the company into the future.
In conversation with GlobalLInker (GL) Vimal Kedia (VK) shares the story of his company.
GL: Tell us about your business. When was the business established and what has been the business journey?


VK: Our journey in the plastic industry has spanned over four decades. We had started off with an umbrella business called 'Rhino' in Assam. The brand became popular in the north eastern region but we understood the business had limitations in expansion. I used to visit a lot of tea estates and saw that there was a demand for plastic pouches to pack tea. My brother Surendra Kedia and I set up Manjushree Technopack in 1984 in Guwahati and started producing flexible packaging pouches for the entire North Eastern region.


We wanted to expand our business to other parts of the country and we knew that there was a lot of potential for rigid plastic packaging. We moved to Bengaluru and met with various government officials, sought out permission and set up a manufacturing unit in Bengaluru. The company has grown phenomenally in technical, commercial and operational areas under Surendra Kedia's leadership. The company has also grown significantly with the coming in of the second generation after both my sons, Rajat and Ankit joined the business in 2003 and 2006, respectively.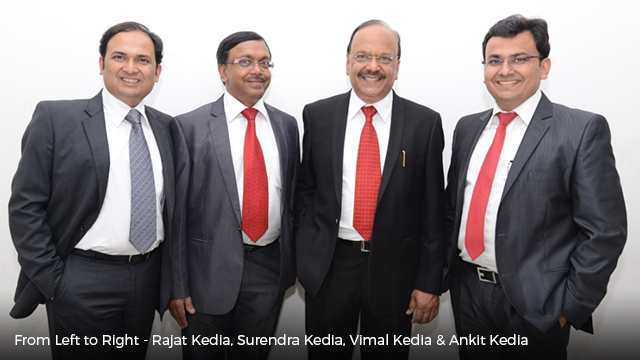 Today, the company's clients, that number around 200, include Patanjali, Dabur, SC Johnson, Marico, Coca-Cola, PepsiCo, Reckitt-Benckiser, Mondelez, and many others.
GL: What are the challenges you have faced in establishing your business?


VK: One of the biggest challenges that we faced is the stiff competition from the other PET bottles and preform manufacturers emerging from the unorganised market.
Brands today are very particular about the packaging of their products. Everyone wants to stand apart on the shelves, and they are all investing in packaging. The changing needs of the consumers constantly keeps us, and the industry as a whole, on its toes.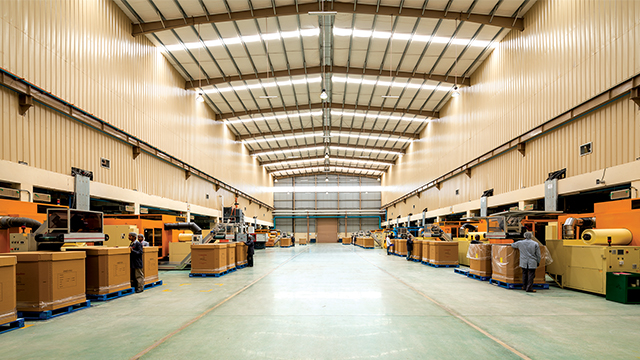 GL: How did you hear of GlobalLinker? How has it helped you?


VK: We heard of GlobalLinker from social media and articles shared by friends on Facebook. The articles and stories inspire business owners to do better in their own field and take cues from best practices.
GL: What is your big business dream?


VK: We started out as a small facility in Guwahati and today, we are an INR 625 crores company. We have a production capacity of over 1,25,000 MTPA (metric tonnes per annum). Last year, we acquired Varahi Polymers limited and became a pan India Company. We have a clear vision to steer as the foremost packaging solutions provider in India and drive the company to an international platform with overseas manufacturing locations and create a global identity in the world of packaging. We currently export to 10 countries like Thailand, Middle East and Africa.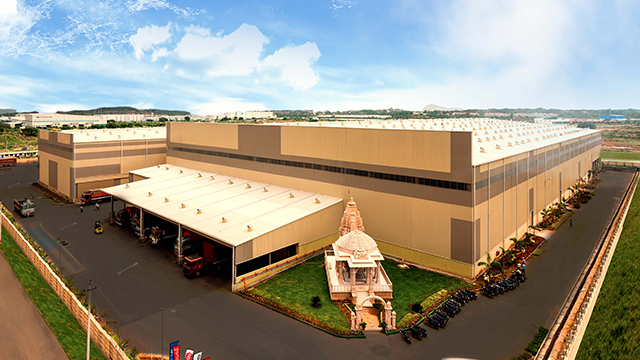 GL: What is your message to aspiring entrepreneurs?


VK: My advice to new and upcoming entrepreneurs and startups would be: You never know when opportunities could knock at your door; and when they come, don't hesitate to take them. Patience and perseverance are the building blocks of a great business. Be persistent and competitive, and leave no stone unturned to realise your ideas. Try to learn quickly and don't be bogged down by failures. Take risks and gain practical knowledge. Also, never underestimate the power of building good relations while running a business.
Network with SMEs mentioned in this article by clicking on the 'Invite' button on their profile. Vimal Kedia, Surendra Kedia, Rajat Kedia & Ankit Kedia
Disclaimer: This article is based solely on the inputs shared by the featured member. GlobalLinker does not necessarily endorse the views, opinions & facts stated by the member.
Posted by
GlobalLinker Staff
We are a team of experienced industry professionals committed to sharing our knowledge and skills with small & medium enterprises.