Background: Japanese brand Miniso explains what it takes to make a mark in the Indian retail market.


A Japanese proverb, 'Koketsu ni irazunba koji o ezu', which translates to 'if you do not enter the tiger's cave, you will not catch its cub'. This basically means to gain something valuable you have to take some risk. If there's nothing that you've ventured, there's nothing that you'll gain. The values of taking risks, making bold moves and pushing the boundaries of business have become an integral part of the Japanese business ethos. Miniso, a Japanese designer, retail and lifestyle brand is the quintessence of this tenor.
Built on core Japanese values of simplicity, authenticity, quality, being natural and respect, Miniso, actively explores the international market and has opened over 3500 stores in the past five years, with its business turnover reaching USD 2.5 billion in 2018. The brand forayed into the Indian retail ecosystem in the year 2017 and has flourished since its entry into the market. This is Miniso's journey so far…


Making Miniso
Miniso was birthed during what people thought was the demise of physical retail in China. Founded in 2013 by Chinese entrepreneur Ye Guofu and Japanese designer Miyake Junya, in just a short time, their company exploded to a business empire which delivers an eclectic assortment of affordable, hand-picked goods, challenging the physical retail cynics.
Built on core Japanese values of simplicity, authenticity, quality, being natural and respect, Miniso, actively explores the international market and has opened over 3500 stores in the past five years, with its business turnover reaching USD 2.5 billion in 2018.
"I firmly believe that it is the physical economy that will dominate the future as long as the exposed problems can be solved and it can refocus on the products", quoted Ye Guofu, Founder, MINISO, when asked about the relevance of physical retail.


The founders had an acute sense of design as well as realized what the difference was between being close-fisted and value conscious. "As a consumer myself, I deeply understand that consumers all desire a combination of high quality and low price, instead of low price and poor quality," says Ye Goufu.


The two co-founders had an itch that they had to scratch and so they started exploring ways in which they could breathe life back into the physical retail of Japan. "We were inspired by the 100-yen shops popular on Japan's streets, and the harmonious co-existence of physical economy and e-commerce in Europe and America's markets.
Also, that period also witnessed the rise of minimalism, which was quickly accepted by consumers from different backgrounds," explained Guofu. A combination of all these factors led to the inception of Miniso.


On the map
At present, Miniso has reached cooperation agreements with more than 80 countries and regions including the United States, Canada, Russia, Singapore, the United Arab Emirates, Korea, Malaysia, Hong Kong (China) and Macau (China), with an average monthly growth rate of 80 - 100 stores. One major market for Miniso is India—home to 1.3 billion people and one of the biggest consuming superpowers in the world.
"The Indian economy has been one of the fastest growing economies in the world. Many American and European brands have dominated the lifestyle industry here and have thrived. Noticing the opportunity and gauging a huge growth potential that the market had to offer, we at Miniso realized that it was the right time to enter the Indian subcontinent," said Miyake Junya, Co-Founder & Chief Designer, Miniso, about the expansion into the Indian market.

Right from Miniso's entry into India in August 2017, with its first store at Ambience Mall, Vasant Kunj, New Delhi, it received an overwhelming response from the Indian customers. There has been no turning back for the brand ever since. "India is among the top five contributors to our global revenue," shared Junya.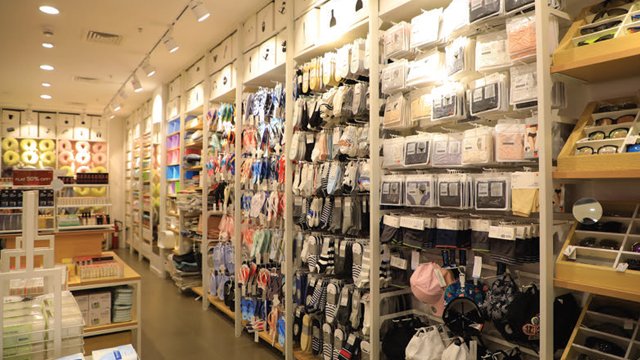 What Indians love
It is a brand which resonates with simplicity, nature, good quality and affordable prices—products are priced between R75 and R1500, making the brand accessible to everyone. Miniso's pricing strategy was built keeping in mind the middle and the upper middle class, the youth and Generation Z, with enormous attention being paid to design which is its USP. The products offered by the company cater to various audiences across income groups and interests.


Thanks to the above factors, Miniso was an instant hit in the highly price-sensitive Indian market. Junya feels that the products and the prices encourage impulsive buying from consumers, which is why the brand has been able to expand its reach in India.
Lifestyle, fashion accessories and health & beauty products contribute to 65% of Miniso's total annual sales in India.

Junya shared that what Indians love the most include lifestyle, fashion accessories and health & beauty products as they are the best-sellers, contributing to 65% of Miniso's total annual sales.


The products that the Indian market appreciates the most include cosmetics, sanitary pads, products from Miniso's 'Pink Panther' and 'We Bear Bare' collections, bags, travel sets, cotton pads, earphone cases, screwdriver sets and toothbrush holders.


Blueprint to success
The Indian market has a vast potential for brand expansion and Miniso intends to follow through on the opportunity—keeping the Indian taste and preferences in mind. The increasing consumer base and rising demand for the brand has allowed Miniso to penetrate the tier II and tier III cities as well, that too in such a short span of time.


Opening stores in such short span of time is itself an achievement for Miniso in India, which earned them not just accolades but also awards, more importantly...a loyal consumer base.


Miniso tomorrow
At present, Miniso has 107 stores in India, (24 company-owned and 83 Franchise stores). In June 2019, Miniso India added another channel to its business by logging into e-commerce.


Keeping in mind the fast-paced lifestyle, and the high demand for the products in the Indian subcontinent, the company has plans to increase its retail footprint across the nation. It is aiming towards opening 800 stores by the end of 2020.


This rapid expansion will be done leveraging both the company-owned model and franchise partners.


"We are focused on delivering good quality products and expanding our customer base, while investing as and when the market demands or a prospect rises. With the accelerated demand and interest that Indian audiences have shown in our products, we certainly hope to see a rise in India's contribution," concluded Junya.

Article by Osaid Butt published in STOrai Magazine


Disclaimer: The views and opinions expressed in this article are those of the author and do not necessarily reflect the views, official policy or position of GlobalLinker.