Enterprise: ViaSell


Founder: Vishal Patel


Industry: Tools, Machinery & Components


Year it was founded: 2011


Based out of: Pune, Maharashtra


Every manufacturing unit requires a smooth functioning of their systems to ensure optimal productivity. Computer numerical control machining (CNCs), which have been around since the early 1970s, are integral to the efficient running of a manufacturing unit. But even with CNCs, previously, every aspect of a manufacturing business was manual in nature. Fast forward to today and technology has made inroads into every aspect of manufacturing. Vishal Patel, founder of ViaSell, saw a great opportunity here. Backed with a degree in Mechanical Engineering, he started his venture in 2011 to provide improved CNC machining processes to manufacturing units. Later, he realised that his customers were looking for a comprehensive solution to access every requirement under one roof and this led him to provide tools, lubricants and software, as a one-stop-shop. Vishal describes his venture as the 'genie' which delivers every demand of its customers.
In conversation with GlobalLinker (GL), Vishal Patel (Vishal) shares his business journey.


GL: Tell us about your business and how it came into being.


Vishal: With a degree in Mechanical Engineering, I was looking for a break to start something of my own. Initially, the idea of this business came in the form of an opportunity. Later into the business, I realised that customers (mostly manufacturing units/shops) were struggling to find a customised machining service in their area. Every customer visit and every interaction with a prospective client reinforced the need to come up with a one-stop-solution for all customer needs. I realised that to provide true value, customers needed a solution akin to the proverbial 'genie' which could deliver every wish and solve every problem. To meet this demand of manufacturers, ViaSell was formed in 2011.


We started by producing manufacturing products and today, we provide our customers with high-end machining solutions in three core areas of Computerized Numerical Control (CNC) machines, namely—Machining (cutting tools), Cooling (lubricants) and Software (CAD/CAM).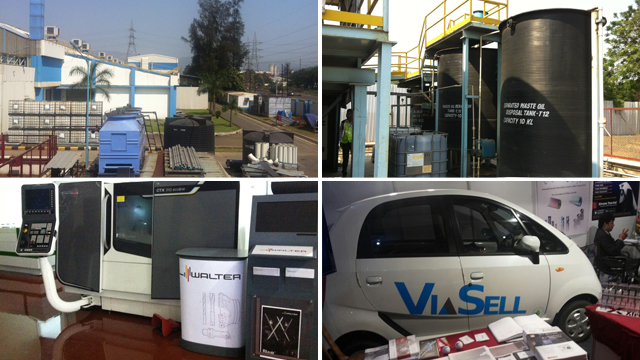 GL: What is the USP of your business?


Vishal: We give total machining solutions under one roof. ViaSell is a one-stop solution for ensuring higher productivity and efficiency of CNC machines. That I believe is our USP.


GL: What are the challenges you have faced in establishing your business?


Vishal: The major challenge we faced was transforming the traditional way of doing business where the customer came to the seller and the dealing was purely commercial. We wanted a more technical approach to the entire system and for that we had to get an up and running sales team to give our customers the right solutions rather than give what was in the inventory.


The next problem was investment. We struggled to get credits approved. It took us almost 120-160 days to get the money in. Eventually, we overcame that and achieved a technically sound working system backed with investments.


GL: What has been your greatest learning as an entrepreneur?


Vishal: As an entrepreneur, the greatest learning for me was realising that if you want to be successful in life, you have to help others reach their individual goals first before you can think of your own success.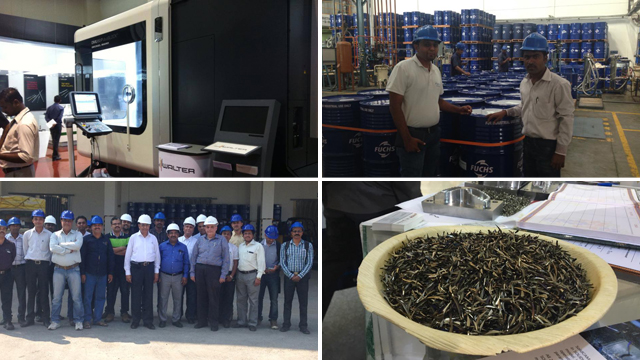 GL: How do you believe GlobalLinker benefits business owners? What was your experience at the TradeConnect event in Singapore?


Vishal: GlobalLinker is a great platform which has connected me to a highly focused segment of companies and individuals who are looking for expertise and a credible source for their business. I believe it will surely help me grow my business greatly.
TradeConnect by GlobalLinker was a cross border SME network event held in Singapore. It helped me in building some very strong connections in various industries. For example, now I know who to reach out to in case I need to get into the food industry.


GL: What is your big business dream?


Vishal: My dream is to make ViaSell a company which is looked upon as the finest technology deliverer and innovator.


GL: What is your message to aspiring entrepreneurs?


Vishal: My message to all budding entrepreneurs is, if you have a vision, go for it. The world will pave way for your dreams!

Network with Vishal Patel by clicking on the 'Connect' button on his profile.


Disclaimer: This article is based solely on the inputs shared by the featured member. GlobalLinker does not necessarily endorse the views, opinions & facts stated by the member.
Posted by
GlobalLinker Staff
We are a team of experienced industry professionals committed to sharing our knowledge and skills with small & medium enterprises.