Enterprise: Kaar Creations
Founder: Rajula Malhotra
Year it was founded: 2015
Sector: Gifts & Handicrafts
Location: Mhow, India


It's never too late to pursue one's dreams. Rajula Malhotra, with her enterprise Kaar Creations, has shown that you can make a successful enterprise by pursuing your passion. At the age of 40, after dedicating much time to building her family, Rajula found herself asking 'What are my dreams'. Remembering that she had loved crafting things with her hands, she picked up a newspaper and made a handbag out of it. Kaar Creations, a handmade paper products company was born. Employing young marginalised women and empowering them to earn their livelihood she trained and established a production team and gradually saw her business grow over a period of time.
In conversation with GlobalLinker (GL) Rajula Malhotra (RM) shares her business journey.
GL: Tell us about your business.
RM: I make various handmade paper products, primarily focusing on paper bags. One beautiful morning, I thought to myself that I had provided my family with everything for many long years and now, at the age of forty, it was time for me to pursue my dreams. I was sitting in my garden having a cup of tea and began recollecting all my hobbies which I had given up. Suddenly, with renewed passion, I remembered that I love crafting things by hand.
Two months later, I was ready to begin and wondered which handmade product could be the most viable in terms of business. I immediately got my answer - paper bag! I thought about it a little and realised that it can be recycled. I picked up a newspaper and started making a paper bag. After trying 10 - 15 times I made my first handmade paper bag from a local newspaper. I was very happy that I had made such a good handmade product from a piece of newspaper.
I decided to create a range of paper bags in different shapes, sizes and colours. Within six months my younger son, an employee and I made various decorative handmade paper bags. This was the first step towards realising my dream. By the time Diwali came, we made 50 bags and launched our bags at a Diwali exhibition in November 2015. I was very happy and excited as I got my first order for 500 bags from an army cantonment.
Now here was a big challenge- I wondered, will I be able to complete my order? I knew that I couldn't complete such a big order by myself, so I decided to bring together an all women team. I gathered a group of marginalised girls who wanted to make a livelihood. I taught them how to make the required handmade products and they were quick learners. We started executing that order with the dint of our hard work and soon enough, had completed our first order.
By next Diwali, we got more orders including from a hotel and a gift house. We completed those orders too successfully and got a permanent tender from the hotel and gift house. From then on, the journey really came to life as we started making various products in large quantities.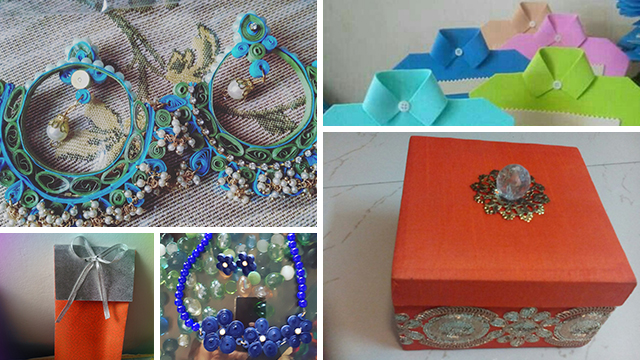 GL: What are the challenges you have faced in establishing your business?
RM: I have faced many challenges while establishing this business. The first paper bag I made was a great step and I realised after my labour that I was capable of achieving my dreams. The next big challenge was to find a market for my products, create a buzz and attract clients. It was a challenging task for me, but my younger son and family really helped me with their support.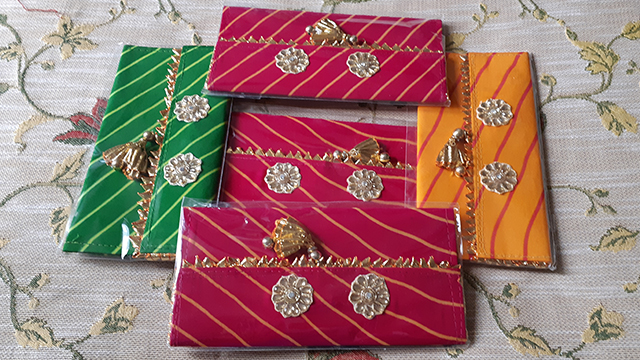 GL: What role do you feel GlobalLinker plays in connecting & assisting businesses?
RM: I thought of giving myself a bit more exposure to the outside world with social media and found that GlobalLinker was the perfect platform to help with the pursuit of my dreams. Through GlobalLinker I hope to expand the market for my products. I would like to thank GlobalLinker to give me such a great platform that helps achieve my dreams.
GL: What is your big business dream?
RM: My big business dream is to sell my products worldwide.
GL: What is your message to aspiring entrepreneurs?
RM: My message to all women entrepreneurs, is that we should all not only dream but also have the willpower to chase our dreams with our hard work, faith and prayers. My special thanks to my life-partner; because of his support I was able to see my dream coming alive with each passing day.
Dream it, believe it, achieve it.
Network with Rajula Malhotra by clicking on the 'Invite' button on her profile.
Disclaimer: This article is based solely on the inputs shared by the featured member. GlobalLinker does not necessarily endorse the views, opinions & facts stated by the member.
Posted by
GlobalLinker Staff
We are a team of experienced industry professionals committed to sharing our knowledge and skills with small & medium enterprises.