There is always place in our lives for a little more light. Neha Vij, Creative Head of Auro Candle which was started in Agra in 2010, recognised this and channeled her passion for aesthetics, and love for nature into establishing a business that sells scented candles. Every candle made by the company is said to be made with a story, with pride and care.
A lack of awareness about candles and the fact that most Indians buy candles only around Diwali are challenges that Neha is surmounting gradually. Her beeswax candles use wooden wicks to give a more modern feel to the experience of the candle. She aims to open exclusive candle stores across the nation.
In conversation with GlobalLinker (GL) Neha Vij (NV) shares the story of her company.
GL: Tell us about your business and how it came into being.
NV: Auro Candle officially came into existence in 2010. After a formal education from Amity University Noida, I started Auro Candle as a hobby but later turned it into a full time profession . Applying my love of elegant aesthetics, belief in nature's intelligence, perfume training and commitment to ethics, I create refined products that are unique and eco friendly.


Auro Candles can only be described as candle fine art. Luxurious on the eyes, lit or unlit. At Auro, we believe in the power of nature .We believe in the values of purity and wellness with elegant design. Candles are an essential lifestyle product - they add something special to a home. We believe in the beauty of handmade products and we pride ourselves on the care and effort that goes into making each candle. Each of our scents smells authentically of the plants from which they were created because we utilise 100% pure essential oil.
Packed in environment friendly packaging, the candles offer a sweet amber lighting that exude a warm and intimate charm .
GL: What are the challenges you have faced in establishing your business?


NV: The challenges we faced our many:
Lack of education of customer towards candles

In India people buy candles only during Diwali

Spreading awareness that there is more to candles than just lighting them up on Diwali has been a challenge.

Every business grows at its own pace but reaching out to the correct audience is always a challenge and demand for any business.
GL: Do you believe that the 'ease of doing business' in India has improved?
NV: Yes definitely, this is especially true with more and more people reaching online. Social media has made it easy for people to do business, to reach out to their customers and interact with them.

GL: What is the USP of your business?
NV: We love weaving stories with our candles. Each of our designs tells a story and takes its inspiration from our history and natural landscape . Our designer candles are a reflection of the same. They are handcrafted and ethically made in India.
A truly unique candle is created using 100 % pure beeswax candles with wooden wicks, they add a modern appeal, an intriguing visual aesthetic and an enticing soft cracking sound. Beeswax candles are all natural, they produce negative ions when burned and those ions help to neutralise pollutants in the air. Moreover our perfume blends are unique and are made using pure essential oils.
GL: What are some of the milestones of your business?
NV: In today's competitive world sustaining a company is very difficult. And as you grow what once was your milestone seems to be like a turn on the road paving the way for new opportunities and new achievements. So for me, milestone and achievements are part of a continuous process for growth.
GL: What role do you feel GlobalLinker plays in connecting & assisting SMEs?
NV: GlobalLinker is a great platform for connecting like-minded entrepreneurs across businesses. The portal also creates a forum for discussion and interaction amongst its audience .
GL: What is your big business dream?
NV: We look forward to opening our exclusive candle stores across the country.
GL: What is your message to aspiring entrepreneurs?
NV: Just keep trying and don't give up easily . When the world says "give up", hope whispers try "one more time "
Network with Neha Vij by clicking on the 'Invite' button on her profile

Disclaimer: This article is based solely on the inputs shared by the featured member. GlobalLinker does not necessarily endorse the views, opinions & facts stated by the member.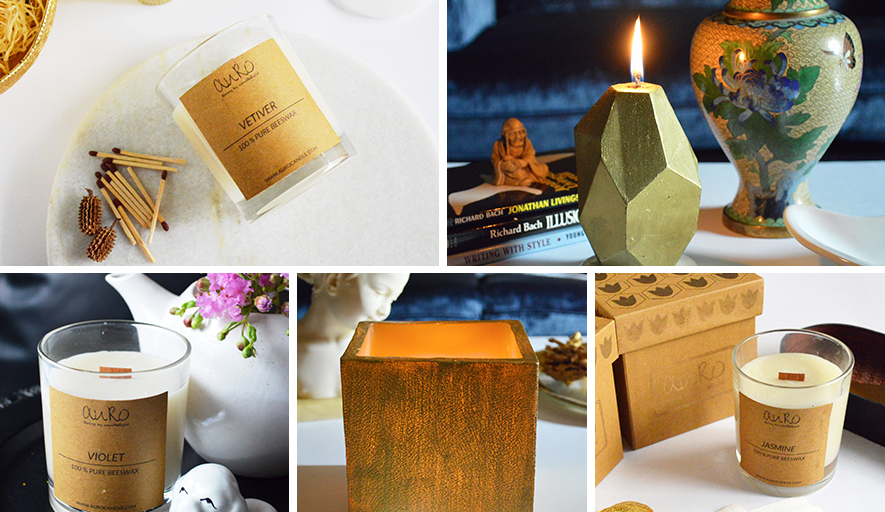 Posted by
GlobalLinker Staff
We are a team of experienced industry professionals committed to sharing our knowledge and skills with small & medium enterprises.