In this guide, I will take you through the steps to start an online fashion business — be it for clothing, accessories or for footwear.


Step 1: Create a business plan

Step 2: Select an ecommerce platform and create your online store
Step 3: Setup Payments & Shipping

Step 4: Launch your online fashion store

Step 5: Drive traffic to your online store

So let's get started...


Step 1: Create a business plan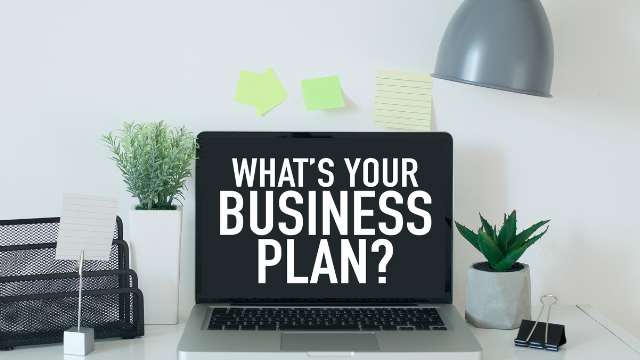 Once you have decided on your products, it's time to outline your business plan. Your business plan must include:


Product USP - What makes your products unique

Market - Identify your potential customers, their age-group, geography and tastes

Select an appropriate ecommerce platform - You need an ecommerce platform that is commercially viable, allows you to create a customisable eStore and comes integrated with logistics and payment gateways

Brand identity - How you want your target market to view your fashion brand

Competitors - You must know who are your biggest competitors in the market and what is their marketing strategy

Financial strategy - Detailed financial plan as well as product pricing strategy
Step 2: Select an ecommerce platform & create your online store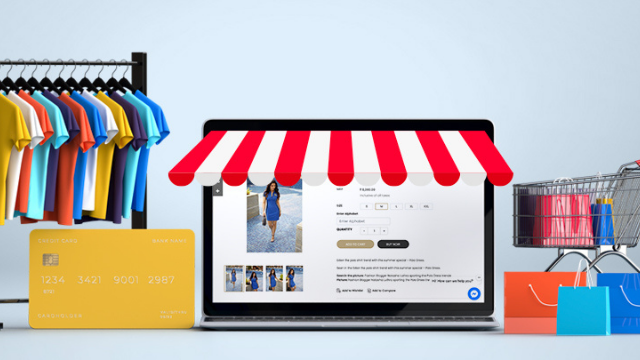 Now comes the interesting part: creating your online store. You first need to select an ecommerce platform that works for you creatively, technically and financially.


Why choose GlobalLinker's ecommerce platform (Linker.store) to create your online store?
GlobalLinker's ecommerce platform (Linker.store) offers a revolutionary way to do business. It is a powerful tool for SMEs, helping them to expand their sales opportunities, beyond their geographical reach. The biggest difference between Linker.store and the others is in the commercials. While even a basic Shopify package has a monthly fee, Linker.store with all its features is completely free to use.


Signing up on GlobalLinker's ecommerce platform gives you a feature packed ecommerce website with:
Free ecommerce website to help you sell online

Payment gateway integrated

Automated logistics integration at special pre-negotiated rates

Inventory management

Range of design themes to customise your website


To put it in a nutshell, GlobalLinker's ecommerce platform is a solution that enables SMEs to sell their products online in a few simple do-it-yourself (or assisted, if you need help) steps. With GlobalLinker, online stores and brands have the possibility to reach a global audience, which is the greatest opportunity of all.
Ready to get started? Watch this video to learn the step-by-step process to create an ecommerce website for your fashion business.



Don't forget a custom domain
Linker.store provides you three options to get a custom domain.
1. While creating your online store with Linker.store, the 'linker.store' domain extension is given to you for free to start with.
2. You can also purchase a custom domain at a pre-negotiated discounted price.
In case you choose to purchase a domain name, you will have to buy an SSL certificate that can also be purchased via GlobalLinker.
3. Alternatively, you can use your own existing domain for your online store.
Here's an article on how to get a custom domain for your Linker.store.
Step 3: Setup Payments & Shipping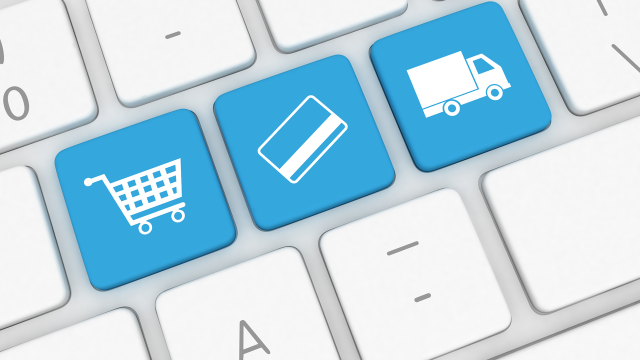 Payment gateway is the primary means to collect online payments on your ecommerce store. GlobalLinker's ecommerce platform Linker.store, comes with integrated payment gateways so you can focus on selling. Watch this video tutorial to understand about payment activation on your ecommerce store.
Shipping and delivery ensures that your customers securely receive your products in a timely manner. It is a vital component of the overall brand experrience of your online store. GlobalLinker's ecommerce platform makes shipping and delivery extremely easy for you by partnering with leading courier services. You also have the option to activate Cash on Delivery facility on your ecommerce store.
Step 4: Launch your online fashion store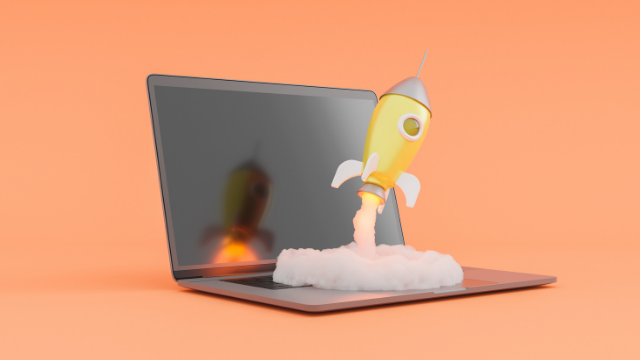 Once your products are in place, business plan is created and eStore is set up, it's time to launch your online store. Here are some launch tips to help you get started.


Create a launch strategy
Are you going to run a social media promotion for your store launch? Do an Instagram Live video? Use an existing email database to send out mailers?



Activate your social accounts
Prior to launching your online store, make sure your social media account pages are ready. In fact, create a buzz with sneak previews of products before your big launch. And don't forget your content marketing plan to encourage engagement and brand loyalty from your fashion audiences. Adding floating social media icons to your online store is an easy way for your customers and visitors to share your content via social sharing.



Set up Google Analytics
Next, make sure that you have set up your Google Analytics and Google Ads accounts before launching. This will enable you to track traffic to your store.
Step 5: Drive traffic to your online store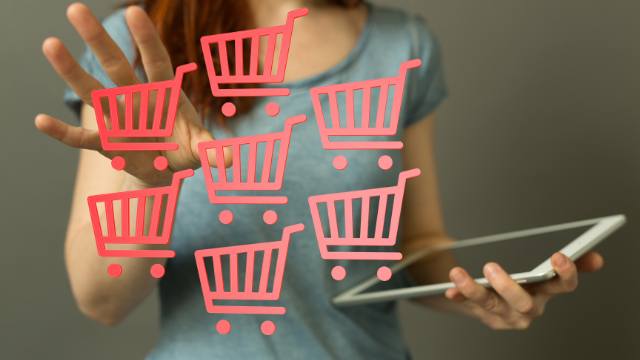 The final step is to bring traffic to your newly-launched online fashion store. You don't need a huge budget to run a successful online store. All you need is a little creativity, know your audience, and tailor your message to the right people and take great advantage of the free tools and tactics available. More traffic to your online store means more opportunities to turn potential customers into paying customers.
Here are some promising ways to drive traffic to your eCommerce store.
Email is one useful tool in the eCommerce toolkit as it is personal and powerful. Here are 5 must-have emails for your online store.
Boost social media presence
Social media is a vital medium to promote your products. Here's how to get started with social media marketing on your online store
Reach new audiences with influencers
Influencers are people who can impact people to buy your products. It's essential to reach out to the social influencers of your niche category. Watch this expert session on everything you need to know about Influencer Marketing.
Use the right keywords for SEO
Your potential customers are already looking for products like yours, and you need to find a way to be one of the first online stores that they see in the search results. 93% of web traffic comes from a search engine, and less than 5% of web searchers make it through to the second page of returned search results. SEO (Search Engine Optimization) is a long term play. Typically, we look for keywords that bring a decent amount of volume but are very easy to rank for in search or by picking long-tail keywords that provide a small amount of traffic.
Start a referral programme
By incentivising customers to refer their friends or share their favourite products on social media, you generate organic links back to your online store, and it will also attract traffic referred from your customer's post.
Attract customers through content
Having a blog on your store, you can boost your eCommerce and get 55% more website traffic. Every startup and business has an exciting story; make sure you share your story in your blog. Here's a must-read article on how content can drive traffic to your eStore.
Host a giveaway or offer discounts
Who doesn't like free stuff? Hosting a giveaway will give your business a short term boost in numbers. Prizes are strong incentives for attracting new as well as existing customers to your ecommerce store. Watch this video to learn how to create a discount coupon on your Linker.store.
If you've launched a fashion store or have questions before starting out, post them in the comments below.
To explore business opportunities, link with me by clicking on the 'Connect' button on my eBiz Card.
Image source: Shutterstock & Canva
Disclaimer: The views and opinions expressed in this article are those of the author and do not necessarily reflect the views, official policy or position of GlobalLinker