Enterprise: StartupPeopleConsulting
Founder: Vandana Sharma
Year it was founded: 2017
Sector: Business Services
Based out of: Bengaluru
Major Vandana Sharma has been a pathbreaker all her life. Her sense of adventure and tenacity led to her reaching the position of Major in the Indian Army. As a woman and a successful officer, she broke many stereotypes about women in uniform while in service. Her career in the armed forces is distinguished with her contribution to the Kargil War of 1999 being recorded and commended in the Military History of Army Ordnance Corps. From then to today, her entrepreneurial spirit, as she puts it, has attracted her to situations that required her innovative spirit and problem solving skills to resolve. Post her military career, Vandana forayed into the corporate world and has 21 years of diverse experience across multiple sectors. Working in leadership positions, she has added value to hiring practices and organisational transformation at companies like Wipro, Myntra and GMR. She established StartupPeopleConsulting in 2017 in Bengaluru. StartupPeopleConsulting is an organisation geared towards guiding entrepreneurs as they move towards their goals. Vandana is a TEDx speaker and she also speaks at various women's forums to inspire and motivate more women to live independent and empowered lives.
Time in the army
Vandana was raised as a 'fauji' kid. Her father, and many other members of her family, were part of the armed forces. She found herself dreaming of being in the armed forces from a very young age and successfully took forward the family tradition of serving the country. Looking back, she narrates an experience that shaped her conviction. "My father was in the Air Force and my brother who is eight-years-older than me also joined the army. I would wear my father's cap when he would return home and look myself in the mirror wondering if I could ever wear the uniform. I was in grade two or three then."
Women were not allowed in the armed forces at the time, but change was in the offing. Women were included for the first time on the rolls in 1992 and Vandana knew she wanted to be part of this landmark change. In a batch of 33, she became one of the first few women to don the army greens. Her leaderships skills shone through, and over the course of the next 10 years, she attained the rank of Major and served with distinction in the Kargil War. Speaking about her time at the Army, she shares, "If you can run as fast, shoot as well, and do what you are signed up for – in my case, it was being able to supply stores effortlessly – as well as other male counterparts, nobody looks down upon you or considers you less."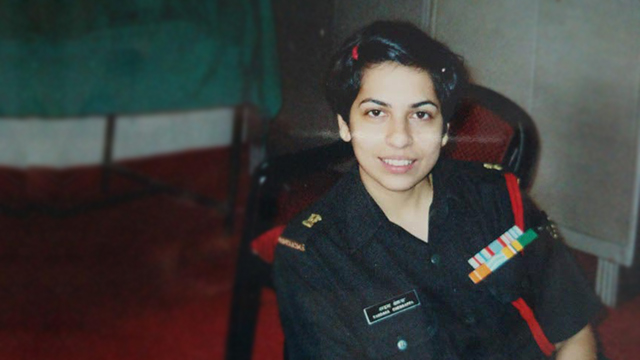 Business story
Following her successful stint in the army, she forayed into the corporate world. Her unique brand of leadership and experience helped her make significant contributions as an organisation transformer at Myntra, GMR, and Wipro - all large companies with commensurately large challenges.
While working with these companies, she realised that she had an entrepreneurial streak in her, being drawn to situations where things were "being done for the first time in an organisation or amid chaos and needed a fix." Importantly, she realised, as she says, "It gave me a lot of joy to share my experience and help guide budding entrepreneurs on setting up startups and working with limited resources, financial constraints and acute deadlines."
Her passion for supporting budding entrepreneurs took root and she founded StartUpPeopleConsulting in August 2017. Vandana shares, "A lot of entrepreneurs learn the hard way after making mistakes right from the start -- from the time of searching for co-founders and early employees to find the right talent as per not just the skill or sector but also the values and vision of the organisations. My project helps early entrepreneurs with all people-related matters and also helps build their networks and teams across locations with minimum effort and speedy timelines."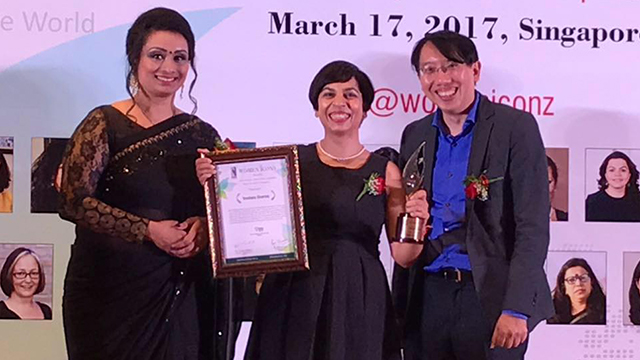 Challenges of starting up
Vandana finds, that like most entrepreneurs, her main issues are resource allocation, prioritisation, and selecting the right projects to address the right issues in challenging areas. Of course, scaling up and monetisation are areas of focus as she builds her business.
GlobalLinker Advantage
Vandana finds GlobalLinker very helpful as a networking tool. She says,"GlobalLinker is a great platform for digital meetings for small businesses. I am exploring business opportunities to expand my business network. This platform should be able to bring like-minded folks together who can leverage on each other and grow from strength to strength. The productivity tools and offers are very useful."
Big business dream
Vandana's dreams reveal a lot about her determined and visionary nature. When asked about her big business dream, she says, "I want to contribute towards building and nurturing an ecosystem for startups in India. I want to ensure that new-age organisations are agile and swift-footed to enable meeting market dynamics globally, have consistent performances like any other economic power, and build a great work ethic and culture in Indian startups. The right foundation and talent could help them grow into multi-billion organisations. Besides this, I am passionate about making a difference to this world. The causes which are close to my heart are women's empowerment and doing something meaningful for armed forces veterans."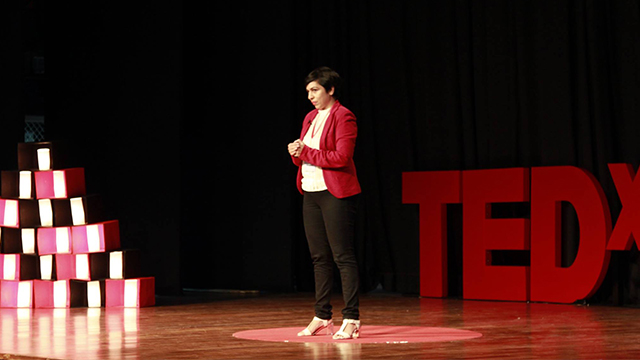 Advice to aspiring entrepreneurs
"It's a marathon so stay the course and don't sprint. My motto in life has been: The universe falls in love with a stubborn heart! What you wish for always comes true if you work hard for it, so if you believe in your journey and purpose, it will come true one day," shares Vandana.
Network with Vandana Sharma by clicking on the 'Invite' button on her profile.

Disclaimer: This article is based solely on the inputs shared by the featured member. GlobalLinker does not necessarily endorse the views, opinions & facts stated by the member.
Posted by
GlobalLinker Staff
We are a team of experienced industry professionals committed to sharing our knowledge and skills with small & medium enterprises.