Travel is often touted as a source of inspiration and enrichment for the soul. For Apeksha Jain, Founder and Director of The Gourmet Jar, it eventually led to the inception of a business that has proved to be both satisfying and lucrative. She cites an experience eating banana jam with her husband at a fruit orchard in France as the inspiration for her business.


She challenged herself to replicate the jam and succeeded. After experimenting with her recipes with family and friends who were hooked, The Gourmet Jar was born and scaled rapidly from a Facebook page to a business that produced four tons of product in a month. Notably, The Gourmet Jar bagged a bronze medal in the artisanal category at the World Marmalade Awards UK (2015) for their Orange Whisky Marmalade


In conversation with GlobalLinker (GL) Apeksha Jain (AJ) shares how she is living her food dream.
GL: Tell us about your business.
AJ: At The Gourmet Jar, we produce some of the finest gourmet condiments that are 100% natural and are created with my distinctive recipes.
The story of how we started in interesting. My husband has a major sweet tooth and while on holiday in Burgundy we had a homemade banana jam at a small B&B. For him, it was love at first bite. When we were back in India, he used to keep reminiscing about that banana jam, and wishing he could have it again. By 2011, I knew I was a talented cook and one day I just told myself that a banana jam couldn't be so difficult to make. I did some googling on the basics of making jam, and made my very first batch. It came out amazing! He loved it, and hence I started experimenting with more flavours. Eventually friends and family started loving my preserves. I knew by then that I wanted to work in the food industry. One day it dawned on me that the Indian jam market was synonymous with artificially-flavoured, full-of-sugar and colouring products. I realised that there was nothing like what I was making - interesting flavours made in an artisanal style from fresh ingredients and no preservatives. So I set up a Facebook page in May 2012, and started selling my preserves directly to customers.

GL: What are the challenges you have faced in establishing your business?
AJ: The biggest challenge has been changing the perception of the Indian consumer that imported is not always better and that an Indian brand can be premium as well. Second, managing people is not easy especially when dealing with blue collared staff. Then I also think the legal system i.e. rules and regulations are not always clear- quite grey at times. Lastly, managing cash flow as a startup is not that easy and requires a different skill altogether.
GL: Do you believe that the 'ease of doing business' in India has improved?
AJ: I'd say not completely, especially dealing with governmental bureaucracy for a woman can be quite intimidating and maneuvering through can be quite difficult. Things have certainly improved, but I believe we still have a long way to go.
GL: What is the USP of your business?
AJ: Our products are handmade with 100% natural ingredients. We produce them in small batches and use fresh ingredients (fruits/vegetables primarily) so they retain flavour once bottled. Moreover, we have a very distinctive flavour combination – most of which the Indian market has not seen before. Our modern and contemporary packaging makes us a stand out on shelves or in gift baskets.
GL: What are some of the milestones of your business?
AJ: Some of the milestones of our business are:
Crossing 1.5 cr revenue

Achieving record production of over 4 tons in a month with a 100% manual set up

Being available in over 100 retail points of sale

Bagging a bronze medal in the artisanal category at the World Marmalade Awards UK (2015) for our Orange Whisky Marmalade
GL: What role do you feel GlobalLinker plays in connecting & assisting SMEs?
AJ: I believe GlobalLinker provides an ideal platform for entrepreneurs like myself to connect/network with potential business associates with ease. In addition, the various partner deals offered are quite helpful for my company to save costs.
GL: What is your big business dream?
AJ: I'd like The Gourmet Jar to lead the way by reinventing traditions and offering healthy, natural and gourmet products inspired by Indian roots, hence creating that special place in our consumers' heart and plate both in India as well as in international markets.
GL: What is your message to aspiring entrepreneurs?
AJ: Dare to dream, think big and believe in yourself!
Network with Apeksha Jain by clicking on the 'Invite' button on her profile

Disclaimer: This article is based solely on the inputs shared by the featured member. GlobalLinker does not necessarily endorse the views, opinions & facts stated by the member.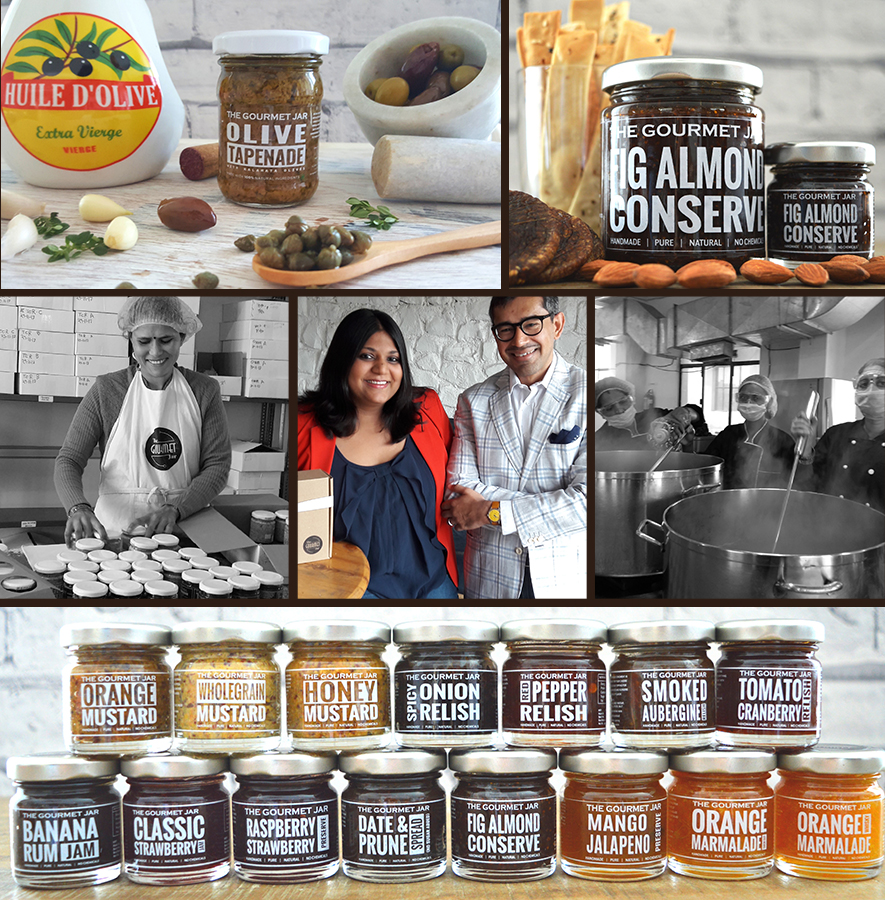 Posted by
GlobalLinker Staff
We are a team of experienced industry professionals committed to sharing our knowledge and skills with small & medium enterprises.