The desire to set off on into the unknown underpinned the start of Subhash Agarwal's long entrepreneurial journey. Moving to Bengaluru after college, Subhash started a modest steel trading business in 1980. Kaushalesh Steels has, since then, grown into a flourishing enterprise. From humble beginnings to a turnover of INR 200 crore, Kaushalesh Steels has used honesty, teamwork, quality and customer service to grow over time. With his son Umang Agarwal joining the company and introducing technological advances to the business, they have been able to achieve stellar clients and acquire several key infrastructural projects in Bengaluru, including the metro works. For Subhash, maintaining this excellence of quality and clientele is far more significant than the quest to earn heavy profits.
Start of the business
In 1980, almost four decades ago, a fresh college graduate, Subhash started trading in steel in Bengaluru in Karnataka. The family hailed from Dhanbad Jharia in present-day Jharkand, where Subhash's father had owned coal mines that were nationalised in 1970. His aim was always to have enough to sustain a comfortable life. Subhash's perseverance helped him overcome the initial challenges that he faced. "The major challenge was finances. Canara Bank had given me an initial seed capital of INR 2 lakh to start my business. With that, I gradually grew to a turnover of INR 2.5 crore in a few years, without collateral, owing to our dedication to success," he adds.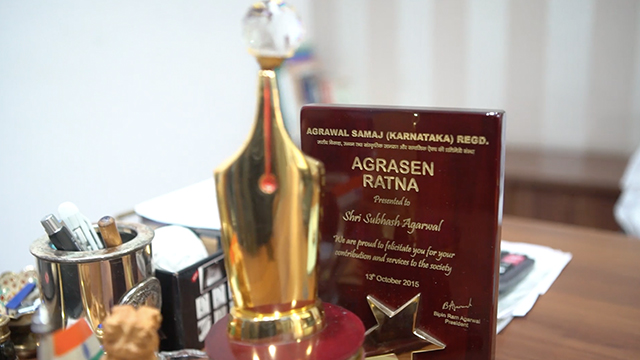 Second generation of the business
Seven years ago, Subhash Agarwal's son, Umang Agarwal joined the business. Together they have taken the business from a strong position to one that is stellar. Umang explains, "We deal with large infrastructure and real estate companies in Bengaluru. We have worked on the metro works and bridges, apart from many other infrastructural projects in Bengaluru. I have seen my father create this business single-handedly, which was the inspiration for me to take his success one step further. Together, we have grown manifold increasing our turnover to INR 200 crore."

The GlobalLinker advantage
The Agarwals are leveraging GlobalLinker to grow their enterprise. Umang says, "While using GlobalLinker, I realised that I had the potential to meet and reach the senior management of the companies with which I'm dealing. This, I realised, could help me build a good and enduring relationship with them."
Vision for the future
The long-term plan of the Kaushalesh Group is to move from being a vendor to infrastructure companies, to being an infrastructure company in its own right.

Subhash Agarwal is very clear about his personal goals. "I do not want to be very rich. I don't want to ask people for things, but to be able to give things to people. Of course, we want to grow, but it is more important to be in a place where we can have a good night's sleep." Peace of mind and the ability to help other people are his priority.

Advice to aspiring entrepreneurs
As an experienced businessman, Subhash Agarwal has excellent advice for those starting out in business today. He says, "Always think about what you have, and start from there. Don't think of what limits you; work with the resources you have, and move with that. I also believe that honesty is the most important virtue in business."
Umang, too, brings an important insight to the table with his observation, that "The fear of not succeeding is a big obstacle for an entrepreneur. Overcoming this fear, believing in yourself, and taking a calculated risk, are important."
Network with SMEs mentioned in this article by clicking on the 'Invite' button on their profile. Subhash Agarwal, Umang Agarwal

Disclaimer: This article is based solely on the inputs shared by the featured members. GlobalLinker does not necessarily endorse the views, opinions & facts stated by the member.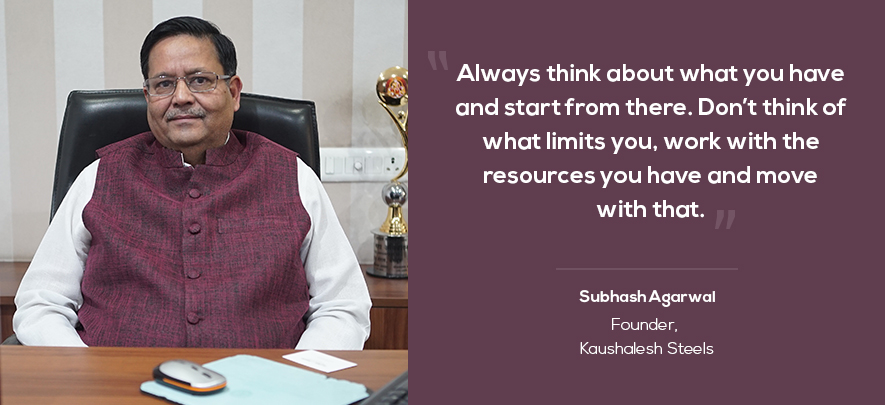 Posted by
GlobalLinker Staff
We are a team of experienced industry professionals committed to sharing our knowledge and skills with small & medium enterprises.