Enterprise: Poochka & Co
Founders: Esha Guha, Supratik Guha
Industry: Food & Beverage
Year it was founded: 2014
Based out of: Jaipur, Rajasthan
'Chaat' and other street food are an intrinsic part of Indian cuisine but in the absence of uniform standards, the quality of food is often compromised. Brother and sister duo, Supratik and Esha Guha felt it was time to reimagine street food in India. Established in 2014 in Jaipur, Poochka & Co provides tasty, hygienic, economical and good quality street food in their specially designed food carts.
In conversation with GlobalLinker (GL), Esha shares how they came up with the novel concept and their journey so far.
GL: Your business idea is extremely unique. What motivated and excited you to start it?


Esha: Our vision was to introduce a new concept in the street food industry.
'Chaat' in India is as unifying and loved as cricket. Golgappa or Panipuri, originally comes from Bihar region and in Bengal it is called Poochka. It is the only universal food which is present in all states and is an integral part of Indian street food. When we started out in 2014, we found that that chaat is served in the most unhygienic and unhealthy way. We surveyed further and found that it's also the only food which is unaware of its consumer being rich or poor. Even if the plate costs their health, everyone eats it. Supratik, co-founder of Poochka & Co came up with the concept that this product needs organised retailing with adequate attention to the consumer's health. The idea was born out of observing and comparing the street food industry in India and abroad. In places like USA and Europe, this industry is highly regulated for quality standards. Be it hot dog stands in New York City or falafel stands in London; these local favourites are associated with the cultural backbone of the cities.


We first acquired the required license and then launched Poochka & Co (P&Co), as the first organised street food retailing in India. We even mechanically built our own carts which has insulation inside to sustain during the heat wave of Rajasthan. P&Co caters to these hygiene conscious chaat lovers by providing clean, hygienic and delicious chaat at rates that are lesser than air-conditioned food courts and at places where the craving can be satisfied while sitting in your vehicle.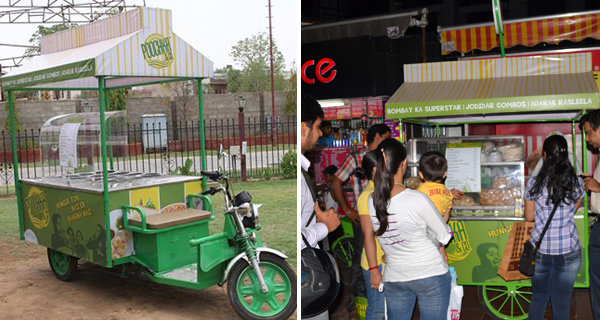 P&Co has a food court at Nahargarh Fort in association with Rajasthan Tourism, Government of Rajasthan and six food carts in the city.
Also read: Hooma Roy Choudhury, Founder, Travel Jaunts
GL: What has been the most effective way of raising awareness about your business?
Esha: We are subtle in our approach and depend on consumers' feedback. Yet, the most effective way to increase awareness has been digital. But digital flourished post 2014-15, when we started it was word of mouth that worked for us. We very proud to say that we practice green since the inception of the project. We are plastic-free, we use our organic waste in our gardens and we only serve Bisleri water.


GL: A novel business idea often faces resistance to change and other challenges. Have you faced any such challenges?


Esha: There are three big challenges in this business that we faced in Jaipur.
The first challenge is the average selling price. The selling price starts at INR 10 and ends at INR 100. So volumes are huge and demand is also huge. We had to increase our cart size and double the manpower to serve every customer. Each cart had two PoochkaMen serving 100+customers in a day in 5 hours. Weekends are more.
We faced a lot of resentment from local street hawkers and puchkawalas who thought we are a multinational taking on the roads.
Third and most important challenge is licensing and government approvals. We had to get three types of approvals for one location. Yet the local cops had their say.


Back in 2013, the food industry was mostly in retail shops and restaurants. Streets were owned by street hawkers. It was not easy to be an organised street food vendor.


In order to tackle these challenges, one has to be determined and follow all rules diligently. It took us time to gather all permissions, but once we did, we never looked back.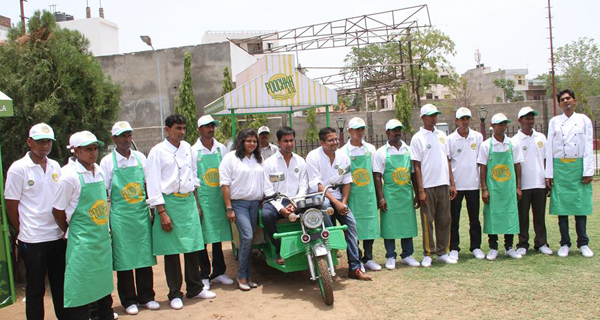 GL: You are a Linker. Which offerings of GlobalLinker have helped you? And why should other SMEs use it too?


Esha: I have recently joined GlobalLinker, but I can see the flow of discussions and information. And I am very intrigued. I am sure that I will grow my network here and find many things I am looking for.
Also read: Necessity is the mother of all inventions, proves this mompreneur
GL: What advice would you give to a new entrepreneur setting up their first business?

Esha: Smile, it's a new day. It's only innovation that can keep one going. When innovation marries perseverance – you have a business!


GL: What are the challenges and advantages of being a woman entrepreneur?

Esha: Honestly unlike many, I didn't face much disadvantage or challenges. Once in a while, one has to shed off their dignified self and get into the fray to tackle the ground reality. I feel no different and thus never got bothered. Whether it was about tackling the local goons or driving the business alone, I am comfortable in my skin. That's most important I feel. For me, career wise it was a huge shift. From being a hoity toity buyer with Shopper's Stop to selling poochkas – that was some transition. And what an amazing experience! I feel I know more about the consumer because from a premium to the level zero of retailing – it's been a huge learning.


GL: What is the next big thing on your business agenda?


Esha: Franchisee and restaurant. We wish to expand all over India and make Poochka the food that is recognised amidst global consumers. If McDonalds could make burgers global, we can make Poochka global. And many travel bloggers have written about us while they visit Jaipur. So we even introduced Firangi Poochka in 2013, now very popular and is one of our best seller.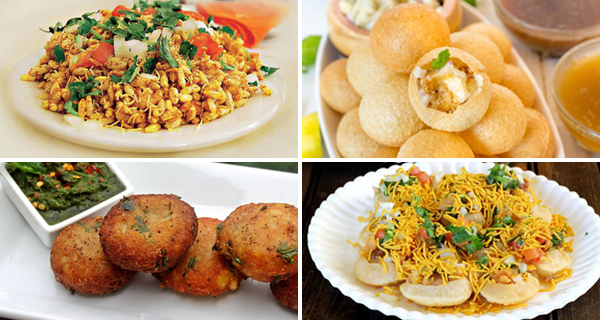 GL: We would love to know the person behind the entrepreneur.


Every day you wake up at - 6am
The first thing you do when you wake up - Make myself a cup of tea and ponder what new can be done
Three things you do to unwind/ relax are - Listen to music, read a book, talk to my dogs
When you face a big challenge – I smile. Everything is doable and achievable if you desire so.
The best piece of advice you've ever been given - Smile it's a new day.
The one book everyone should read – 'Raving Fans' by Ken Blanchard. Best ever book to understand how to treat your customer.
Also read: Yosha Gupta, Founder, Memeraki

Network with Esha Guha by clicking on the 'Connect' button on her profile.


Disclaimer: This article is based solely on the inputs shared by the featured member. GlobalLinker does not necessarily endorse the views, opinions & facts stated by the member.