Background: Three digital marketing mistakes that brands make which hampers customer experience online.
The world is no more a single entity. It's been split in two—physical and digital—the lines between which are blurring with each passing day. To succeed, it is imperative for retailers to embrace both of these ecosystems. The internet has opened up an array of opportunities and created new markets. In the last decade, having tasted the power of digital marketing, retailers across the globe are looking at acquiring a larger slice of this pie. According to Facebook records, more than 50 million small businesses use Facebook Pages to connect with their customers. Of these, 4 million pay for advertising on the social media channel. (Source: Forbes)
"90% trust peers on social networks (even strangers); only 15–18% trust brands," said Danny Brown, an Award-Winning Marketer and Author. Digital marketing has become indispensable and the competition is becoming cut-throat, leading to brands making mistakes with their digital marketing strategy that ruins the experience for the customers.
We highlight three digital marketing mistakes that retail brands must avoid at all costs:


#1. Not optimizing for mobile users
While most retailers have websites, they are often not optimised for mobile users. According to a report referenced by Search Engine Optimization (SEO) guru Neil Patel, 48% people think that companies don't care about their business if the website isn't optimised for mobile users. And about 50% people would use a company's product less often if they did not have a mobile friendly site even if they liked the brand. It's that important. Similarly, brands also need to optimise their social media channels for mobile usage.


Another oft-overlooked area with regards to mobile users is Email Marketing. Over half of the emails opened today are over mobile devices. "Every email is a customer survey of your target market, by testing they vote on what resonates best with them," according to Kath Pay, Founder and Senior Consultant, Holistic Email Marketing. As many as 80% of retail professionals indicate that email marketing is their greatest driver of customer retention. Studies suggest that Email Marketing yields the highest ROI ($40), owing to its low-cost. To keep it effective, optimise for mobile users.
#2. Not optimizing content
Omni-channel also includes social media. This means that all the social channels of a brand need to have common branding guidelines. It is equally important that the post content and sizes be optimised to suit the channel. Content is not king anymore, optimized content is.

Brands need to cater to audiences on the different platforms, add character to the posts and bring in a touch of the brand's personality to the handles. Automation and cross-posting (the posting of a common message, link, image, etc. to more than one online location) might be effective but are quality killers. Customers detest low-quality interactions. Customising posts according to the channel being used determines the success or failure of online marketing campaigns.

While on the subject of social media, there is one other thing that is worth calling attention to. Brands often use 'trending' hashtags which might be' irrelevant' to the campaign post. They do this just to get some heat. For example, numerous brands and influencers tend to use #love which is regarded as the most active hashtag. This manoeuvre will fail if the content doesn't align with the hashtag used—it will certainly have a great reach but will have low engagement. Similarly, just dumping keywords on the website blog or having wordy blogs will not drive traffic. Keyword density is a factor when it comes to SEO but search engines are smarter than that, so are your readers. Therefore, these tactics do not result in numbers. If the content adds no value then readers will not engage with it and the bounce rate of the website will increase, leading to a terrible search engine ranking.
#3. Choosing Acquisition over Retention
Social Media Marketing is not about pushing products or acquiring new customers. It is about retaining customers, building a community. When brands are aggressively marketing their products and have no engaging content, consumers tune out of their channels.


Not all posts have to be about the brand. Brands need to be smart about how they place their products online because consumers will see through the posts and they are not shy when it comes to taking shots at brands online. It is essential that brands not just drive conversations with their followers but also among them. This has the consumers hooked and they start engaging with the content regularly. A strong social media community will always have the brand's back. However, if brands just keep speaking about their products, it might be considered as spamming, which ruins the consumers' experience and they might just unfollow the brand. As Pam Moore, CEO & Founder of Marketing Nutz once said, "You can never go wrong by investing in communities and the human beings within them."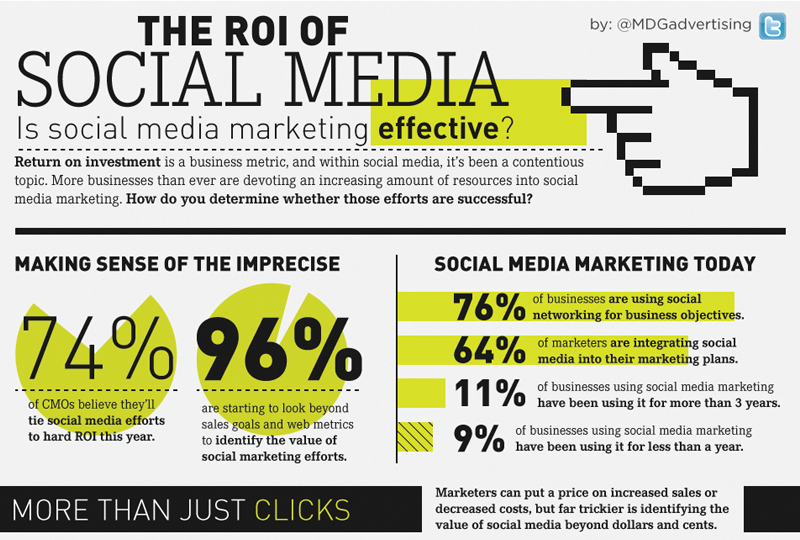 Since social media connects consumers directly to brands and vice versa, it has emerged an important platform for redressal, which makes it an important tool for retention. If a customer seeks redressal and isn't satisfied with it, then a brand loses not just one customer but also his/ her friends on social media.
Jeff Bezos, CEO, Amazon explained this perfectly when he said, "If you make customers unhappy in the physical world, they might each tell six friends. If you make customers unhappy on the Internet, they can each tell 6,000 friends."
Response time matters too. Responding to mentions and messages in a timely fashion wins the customers over almost always. Even if the brand doesn't provide 24/7 customer support, the responsiveness of the brand defines the brand online and shows that it actually cares about its consumers. A great example of the same is the large scale Food and Beverages retailer, Starbucks, which has built great clout online by simply responding
to the people that reach out to it. Starbucks uses various platforms to reach out to new potential customers and to address problems of its existing customers.
Digital marketing is about the consumer. So make it about the consumer and chances of going wrong will be slim. The Golden rule to follow is: First, think like a content consumer, then as a content creator and finally like a retailer.
It's About Engagement
Today, the noise is all about engagement. But what exactly does it mean?
Social media engagement is a metric which measures the engagement that your content drives on social media platforms. This includes public shares, likes and comments. Often the term reach is confused with engagement. Reach shows the number of people who have viewed the content while engagement is when people actually interact with it. Engagement is the most reliable metric because it substantiates the efforts put in to the content.


Here are some simple ways to better your engagement:


1. Ask and Ye Shall receive: People tend to interact more with content when a question is directed towards them. Asking questions leads to different responses, turning your post into a group discussion instantly.


2. Don't be a follow monger: Having a large number of social media followers may not translate into more sales, whereas engagement has proven to be a great driver of sales.


3. Don't follow the herd: Be authentic. Be unconventional.
Audiences have become keener on consuming value-adding content. Don't use hashtags just because they are buzzing. It shows you do not care about your brand. Besides, this strategy has historically failed at converting viewers into customers. Don't chase clout, instead generate organic traction with honest campaigns. Good businesses, even on social media are based on honesty and human connect.
Article by Osaid Butt published in STOrai Magazine.
Disclaimer: The views and opinions expressed in this article are those of the author and do not necessarily reflect the views, official policy or position of GlobalLinker.