Furniture and interior designer, self-taught draughtsman, accomplished ceramic artist Mr Hamsa Vardhan from Bengaluru believes that design is intrinsic to all aspects of our life. Mr Vardhan aims to take his passion for design a step further, and is committed to ushering in significant innovation in the construction industry which is predominantly governed by traditional practises. His firm, Esthete Designers & Builders Pvt. Ltd., is a proponent of prefabricated Light Gauge Steel Frame (LGSF) construction technology. The advantages of constructing with this lightweight material include reduced construction time, sustainability in process, increased earthquake resistance and pinpoint accuracy because of the use of computer software in measurements.
Overcoming the challenge of hesitancy on the part of clients to embrace this new technology, Mr Vardhan has established a place for himself in the small and mid-sized construction sector since establishing the company in 2009. He dreams of creating a billion-dollar company in the next five years and wants to expand operations not only in India, but across all South Asian Association for Regional Cooperation (SAARC) countries.
In conversation with GlobalLinker (GL), Mr Hamsa Vardhan (HV) shares the journey of his company.
GL: Tell us about your business.


HV: Esthete was established in 2009 as a customised furniture and interior design company. We opened our own furniture factory in 2010. In 2016, we pivoted and became a construction contracting (firms responsible for day-to-day oversight and management of the project throughout) company, offering 360 degree design-build-furnish turnkey services.
Our method of construction is jaw-droppingly different from conventional brick-and-mortar and concrete-based construction that we are used to seeing. The prefabricated construction technology that Esthete uses is totally different. It is a very modern alternative building method that uses LGSF as the basis for the entire structure. The design and manufacture of these structural elements are software driven and computerised. The process of creating the LGSF panels is fully automated.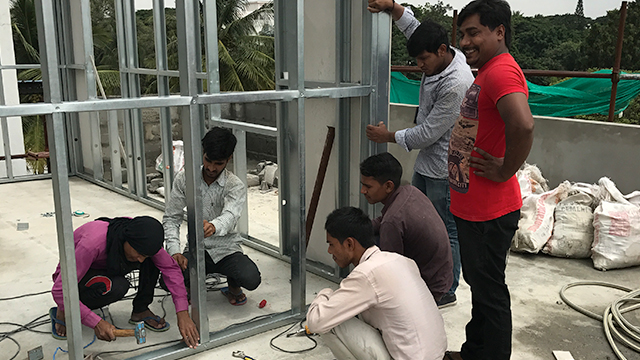 GL: What are the challenges that you have faced in establishing your business?
HV: As with any new technology, we were burdened with the task of making inroads into an industry that is deeply entrenched with centuries old traditional practices, and have had to face our fair share of difficulties. Initially, it was more difficult to convince clients to adopt our way of building, in spite of the very obvious advantages such as the amazing speed of construction, thermal insulation, accuracy in measurements and angles, earthquake resistance, being a green technology, and so on.
But slowly and steadily, the resistance is reducing and more and more people are opening up to the possibilities and great advantages that our prefabricated LGSF technology bring to the table.
GL: How did you hear of GlobalLinker? How has it helped you?
HV: I came to know about GlobalLinker via an e-mail and am now using it to network and grow my business.
GL: What is your big business dream?
HV: Esthete has clear-cut business goals to achieve in the next five years. There are no established and reliable construction contracting firms that cater to clients in the small and mid-sized construction sector. We want to fill the void that exists in this sector while providing amazing service. We want to grow into a billion-dollar firm in the next three to five years and operate across India and also in SAARC countries.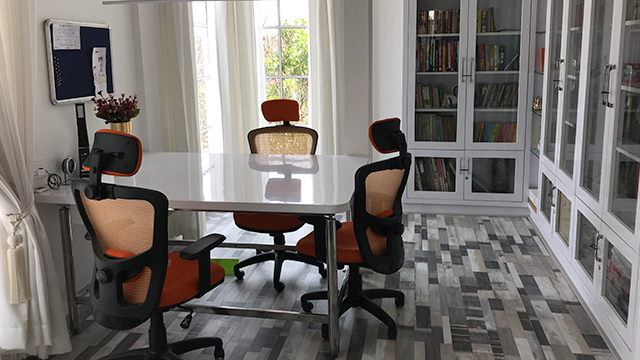 ​
GL: What is your message for aspiring entrepreneurs?
HV: Be prepared for the long haul. There are no quick-fix success formulas and only hard work and perseverance, coupled with careful planning, can ensure your business will thrive. Be very very careful with money, and learn at the very outset how to handle it and manage your finances intelligently. Be open to networking with people and eagerly seek out contacts outside your comfort zone. Be willing to learn and adapt quickly. Trust your team.
Network with Hamsa Vardhan by clicking on the 'Invite' button on his profile.

Disclaimer: This article is based solely on the inputs shared by the featured member. GlobalLinker does not necessarily endorse the views, opinions & facts stated by the member.
Posted by
GlobalLinker Staff
We are a team of experienced industry professionals committed to sharing our knowledge and skills with small & medium enterprises.