Enterprise: Bull Machines Private Limited

Founder: Parthiban Varadharajan

Year it was founded: 1997


Sector: Agriculture and Agri Products/Tools, Machinery and Components


Based out of: Coimbatore
Bull Machines Private Limited is a Coimbatore-based company that started out manufacturing tractor attachments for agricultural and construction segments. They have diversified into making the earth-moving vehicles themselves and have now carved a niche in the market with their products, expanding internationally as well. Their USP is that they are well suited to the realities of developing economies, altering the equipment to the needs of such nations, thus giving their equipment an edge over other brands.

Starting out
Parthiban comes from a family of entrepreneurs with his father venturing down the entrepreneurial path in 1962. Joining the family business after his engineering degree, Parthiban decided to branch out on his own after a time and started manufacturing tractor attachments. Getting seven people onboard for his project, they invested INR 8 lakhs and began development on a domestic tractor attachment.


The first attachment was made in 1997 and required considerable reworking on the design. Even though the first tractor attachment was sold at 65% of the cost price, Parthiban believed in the quality of his product and persisted in his vision. Bringing on people with expertise in design and engineering on board was an important step at this time. Within a few years, Bull Machines had cornered a part of the market.
"We had to bring in designers who were strong in engineering, who could find a solution. Our inherent strength is that we always believe if there is a problem, there is a solution. In the process, our design became better than European and American machines," says Parthiban.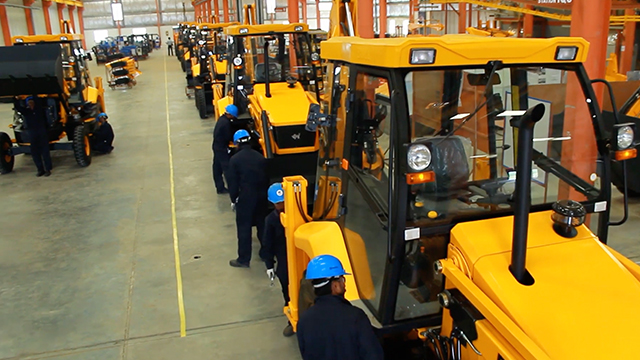 Marketplace
Large players like Mahindra and Mahindra began to take note of the quality of the product. Parthiban shares how they wanted to buy out the rights of productions for their tractor attachment. "After we got into the tractor business, companies like Mahindra and Mahindra could see that our attachments were performing better than other machines. We had a proposal from them to sell our machine. They had never sold another company's machine under their brand name so this was quite flattering. The quality of our engineering was appreciated by them."
However, Parthiban didn't sell, and the company continued on their growth trajectory, expanding to other countries as well. "Our machines are designed for developing nations. Machines from the first world are designed for their local requirements and not for the demanding requirements of developing economies." They soon became the leader in the tractor attachment segment.

In 2007 Bull Machines decided to venture into the manufacturing of earth moving vehicles. Imported machines, just like the attachments, were not suited for the needs of a developing country in India, and Parthiben felt that even though their organisation was not as large as the titans in the sector, they could successfully build a groundbreaking 60 HP machine that would be suited to the demands of Indian agriculture and construction.

The vehicle was launched in 2011 and has been received well and is seeing success.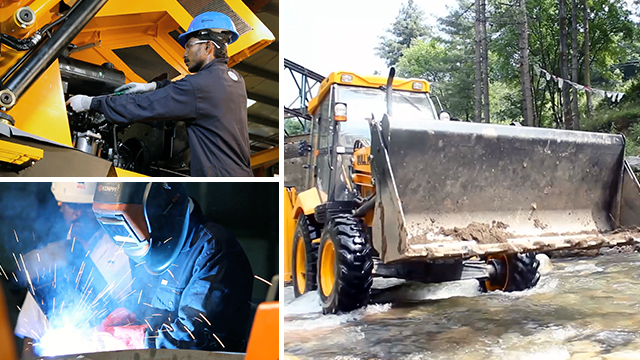 Challenges
The main challenge was building a brand in a sector where the traditional players are large corporations. Building a brand was a challenge; but over time, they have successfully built a recognisable brand for their segment and sector. Convincing potential clients that a smaller company like theirs would be able to sustainably provide quality service and maintenance for their products was also difficult. This, too, was overcome in time.
Future plans
Parthiban is very clear about where he wants Bull Machines to go. "We are very clear with our vision statement. We have to capture 5% of the market share in tractor attachments and be among the top 5 players in the earth moving machines segment in the world. Based on our technical skills, and superiority of performance, we will be there. Though our brand is small, we understand the need of developing economies, and we are quite sure of making it."

GlobalLinker advantage
Parthiban has found that using GlobalLinker has been very beneficial for his business. He shares,"GlobalLinker is a platform where people can engage in synergies and leverage networking. GlobalLinker can help find suppliers and help dealers in their respective territories with trading."
Advice to aspiring entrepreneurs
In keeping with Parthiban's vast experience with entrepreneurship, his advice on how to start will resonate with people thinking of embarking on the journey of starting a new business. He says, "You have to believe in yourself. For every problem there is a solution. Every problem is an opportunity to acquire knowledge. You're not coming to the company to break rocks and lift sacks. You are there to make decisions. It is like playing chess. How you see the problems. We should not take risks. I don't believe money is needed to reach great heights, you need knowledge and the ability to emerge victorious from your problems."
Network with Parthiban Varadharajan by clicking on the 'Invite' button on his profile.
Disclaimer: This article is based solely on the inputs shared by the featured member. GlobalLinker does not necessarily endorse the views, opinions & facts stated by the member.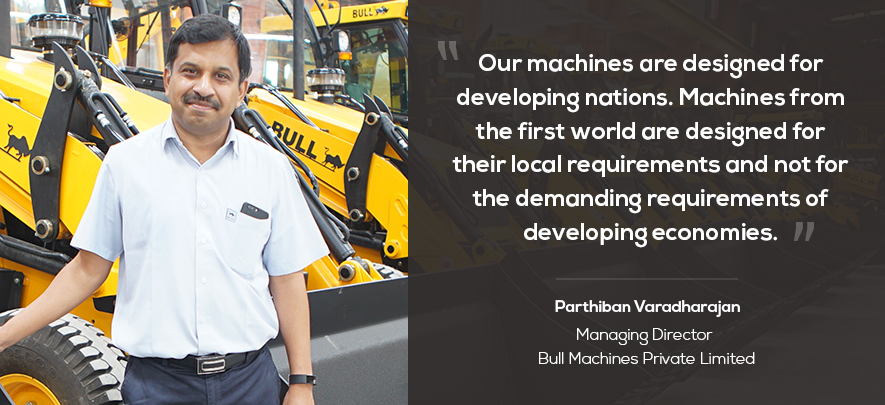 Posted by
GlobalLinker Staff
We are a team of experienced industry professionals committed to sharing our knowledge and skills with small & medium enterprises.