Oh boy, the wonders of Anime.

From watching classic anime on TV as a kid to manga sketches, it's no doubt about the effects of Anime in my life. Its energy and positive vibe that creates a barrier of opportunities and connections make the whole word meaningful - opportunities because I used it to decide where I want to become and where I belong today.
Anime derives the word from the English term, 'animation' which describes a hand-drawn and computer animation that originated from Japan.

I got hooked when I watched 'Enter the Anime' on Netflix because it tackles the topic of anime and it influences me to be part of a culture that my parents didn't teach me about.

Anime derives the word from the English term, 'animation' which describes a hand-drawn and computer animation that originated from Japan.

And oftentimes, anime becomes an adaptation of Japanese comics which is widely popular to its target audience that ranges from adults to teens.
So how does anime relate to a memorable brand?
But before we get into that, you should know what a brand means and the 3 B's which is widely known in the business, marketing, and creative industry.
Brand, Branding and Brand Identity: What's the difference
Most of the time, brand, branding, and brand identity were wrongfully used on different occasions in any area of the field. By understanding the structure of the 3B's and how they function, you can define what type of process you need to work on.
Brand
It is an identity, trademark, or symbol an organization represents in public. It can be a form of product or service where humans avail in a marketplace where it is easily recognizable and worth remembering than a normal product.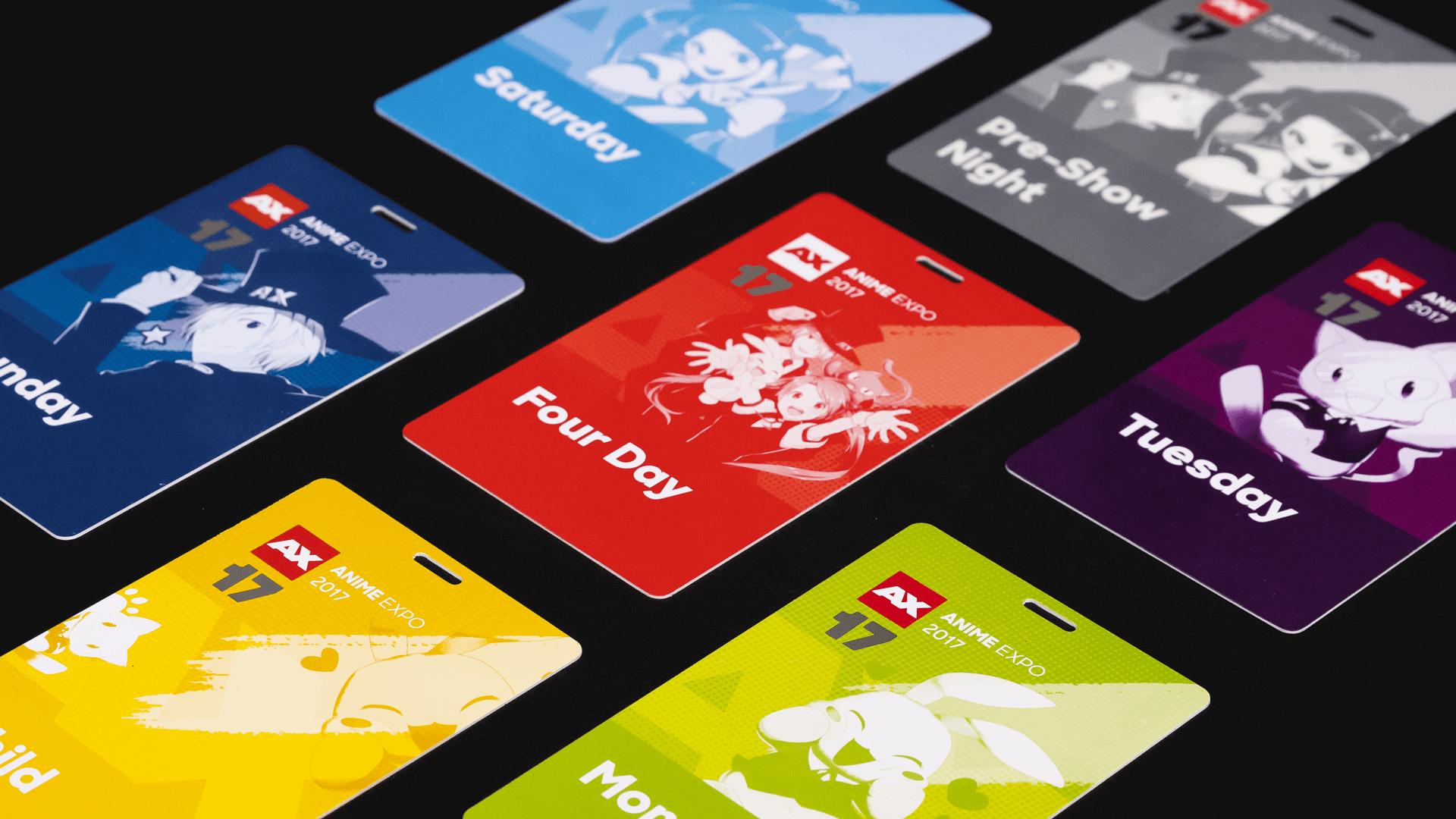 Image source: Anime Expo – Brand Identity - Blind
Brand Identity
Brand identity is the visual elements you use to make an effective brand. It is your communication where humans can interact and create an emotional impact on who you are as a whole. Brand identity can be print or digital materials such as business cards, letterheads, banners, etc.

Branding
It's a process of the system where you set a plan or strategy on how you want to position your goods in the market to create visible awareness of your niche. Through research, conceptualizing, and planning, you build a good foundation on what an organization would be to the audience based on their tone, messaging, and emotional perception.


A brand is the set of expectations, memories, stories and relationships that, taken together, account for a consumer's decision to choose one product or service over another. – Seth Godin
So what does a brand have to do in Anime in the first place?
If you watch 'Enter the Anime', it talks about how the communities made an impact on human lives based on experience, interests, and values not only in Japan but the rest of the world. So here are some lessons you can learn in crafting a brand:

Lesson 1: Defining messaging and tone that connects the emotional attachment
Have you been crying over and over without slicing an onion?

Well, I did, before.

If you watch Angel Beats before, you might relate the how-to tutorial tips without cutting an onion. Seriously, the series is full of different genres but the focus of the genre is all about drama and talks about the human afterlife. You see the whole journey of the characters and where they end up, it is just similar when you're watching KPop drama.

Another thing is in the series documentary, Toshiki Hirano, an anime director of the Baki series, talks about how he gets involved in anime and what can we learned from it. In Baki the Grappler series, the show connects to the hardcore action of Baki, the main character, and how he is good in different hand-to-hand combats and fighting techniques. What's more compelling is the emphasis on expression and how every boxing fighter can relate to him.

A successful brand becomes an emotional value to the user when they find it relatable to their challenges. Identify what message you are conveying to your target audience. In an organization, your message reflects your mission on how you provide quality to your customers through your brand.

Fix what tone you are portraying as a narrator. Are you passive-aggressive? Are you provocative? Does your message give energy to your customers as a brand? How does your audience react to your message before they engage with your brand? Does it produce an impact on the audience's feelings?
A successful brand becomes an emotional value to the user when they find it relatable to their challenges. Identify what message you are conveying to your target audience. Your message reflects your mission.


When you position the correct messaging and tone, you create a personality towards your brand and it connects to the business or organization's core values.
Lesson 2: Your brand is all about culture and diversity
Humans love to hang around in an environment where they belong. Sharing wild ideas and insights makes them closer and they interact with each other for most, they discuss it the whole day!

Take Otaku subculture. They are awesome people who showcase their love in the anime genre by handling events of promoting a new series of shows to watch, their merchandise, freebies, games, and event cosplaying. Their culture creates a sense of excitement, opportunities, and connections that is unique even other huge companies can benefit from promoting their services as well.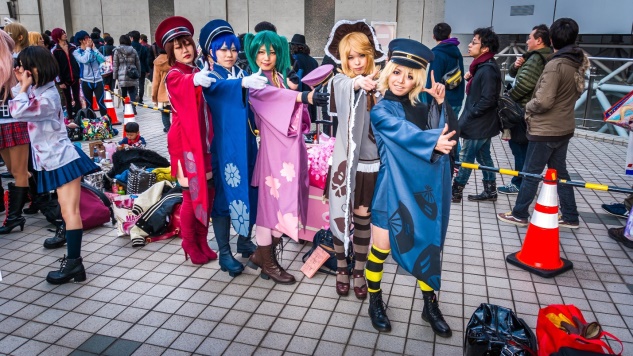 Image source: Anime Events in Tokyo: Winter 2019-2020 | OTAKU IN TOKYO (japantour.xyz)

A diverse community breaks barriers. Whatever age, gender, race, language, or ethnic group you are, if you can relate to and love anime, then you still can get along as one.

Similar to what an organization can be if the whole workforce from top to bottom doesn't align to its core values and creates miscommunication and this affects the core values of your brand.

You can improve diversity and the culture to the management by reevaluating what KPIs inside the organization need to be addressed. Identify if the goals are meant by the group. If not, look at what challenges you are facing and address them.

Consider the following:
Do external and internal stakeholders coordinate well with the department team?
Are there issues faced by your colleagues that affect their work on a day-to-day basis?
Are the resources lacking or does it need an update immediately that could cause misaligned information towards each department?
How do workers feel when they go to work and when they go home afterwards? How do your customers feel when they engage with you in addressing their concerns?
By reevaluating your KPI and creating a strategic plan, you can strengthen the brand culture and values of your business, which can also improve the relationship inside the organization and the diversity of the team.

Lesson 3: Learning about human experiences
Take this video for example:

Image source: The Dark Side Of Harajuku Style You Haven't Seen Yet | Style Out There | Refinery29 - YouTube
Harajuku style is a mix of Japanese street style fashion where they incorporate Kawaii (or cute in English word) which represents death.

Why? Because the subculture is widely known for the dark side. Japan is known to having high number of suicide rates and depression, and expressing it through Harajuku style can be a part of it. People in this subculture can express their emotions as humans and be open to them. They can share experiences in different types of themes in fashion and design.
What do customers feel about your brand? Do your brand values affect your customer's decision to make their lives easier? Do your campaigns and ads create engagements through interactive design?

64% of consumers would buy from a brand or boycott it solely because of its position on social or political issue. – Edelman, 2019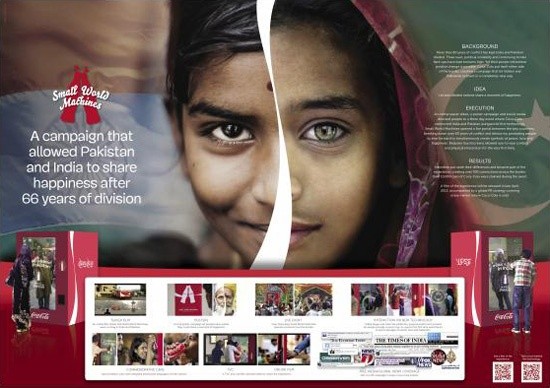 Image source: Reno Techs

When you align your strategy in providing clarity of the service or product you offer, you can achieve connections that is relevant in today's living.

What do customers feel about your brand? Do your brand values affect your customer's decision to make their lives easier? Do your campaigns and ads create engagements through interactive design? What realization does your audience get when you share your brand?

Asking their human insights through authentic engagements and shared stories can create a strong bond of relationship between you and your customers. You help them reach their goals through your brand and in return, they bring you value and trust towards your brand and the humans behind it.

Lesson 4: Make it as a universal language
I remember my mom always yelling at me when I was a kid to buy something in a local store, she utters word of a brand of the product she needs that it looks like it's a part of our household lives every day and it doesn't change after all.

In Japan, "peace" sign in gesture often form of V-sign that signifies peace signers is very popular in teenagers and been used by many norms when taking a photo or a form of expression. But it was originated with Gerald Holton of the British Campaign designed as a modern peace sign during the Nazi period.

When your brand is very distinctive to the market, every aspect you make can be a part of human lives. It does not only leave a mark, it becomes another symbol of one's identity and representation. If your message works well for the audience, make it consistent for them to look at. Sometimes an ad campaign with a compelling design and message works well if executed properly.

Does your design connect to your message? Does your typography work on all platforms (on print, digital, or social collaterals)?

Do you want it to make it memorable? Through consistent visuals and language that connects to your purpose, your target market or audience can be able to translate it to their language and describe your business as a whole.

Lesson 5: Being part of human's identity
When you ask someone why they love wearing Nike or Adidas, they would probably say that they get jealous when their friends took pride in wearing expensive shoes, so they tend to buy the same shoes but in a different color to feel they belong to the group.

Word of mouth extends its network from loyal customers who have already seen the value of the brand. Because when it sticks into their mind of something weird, quirky, relatable, or genuine, they eventually share it to their close networks. With the essence of an effective brand, you help your business saves money in paid ad campaigns and of course increase in sales revenue.

Why do customers keep coming back to your brand? What benefits can you add to give them value and give you a big return in the future?

Analyzing by creating assumptions and creating further questions towards your team and stakeholders can improve the customer journey in the long run.

When branding a product or service, whether you're a large corporation or an individual who needs personal branding, you need to determine the factors and the essence of what you are trying to offer. It's not just about a logo that stands independently as part of your own. But it's also about the workflow of extensive research, surveys, and analysis to get ahead of the market competition which enables you to have an edge from others.

You benefit from a careful process because you create customer satisfaction, improve brand loyalty, and increase your business growth.

Does your business need quality crafted branding in the age of digital transformation? Connect with me to find out how I can help you.

To explore business opportunities, link with me by clicking on the 'Invite' button on my eBiz Card.

Disclaimer: The views and opinions expressed in this article are those of the author and do not necessarily reflect the views, official policy or position of GlobalLinker