Enterprise: Bhajanlal Commercial
Director: Mohan Bajoria
Industry: Telecommunications
Year it was established: 1995
Location: Kolkata, West Bengal
How do die-hard iPhone and Samsung fans in Kolkata get their hands on the latest models as soon as they are launched? They get it at one of Bhajanlal Commercials 22 stores across the city. All retailers speak of customer centricity. But few are able to walk the talk. Bhajanlal Commercial Pvt. Ltd. is one of them. Established in 1995, Bhajanlal is a leading company with expertise and specialisation in wholesale and retail of mobile phones, smart phones, tablets, e-accessories and other gadgets. It has one of the best multi-brand outlets in Kolkata and is a renowned retail chain. Its forte lies in the vast experience in retail distribution in Kolkata and their distributor network across West Bengal.


Spearheaded by dynamic entrepreneur Mohan Bajoria, Bhajanlal Commercial runs multiple stores under three brand names: B-Premio (this houses premium smart phone brands like Apple), Digico (which predominantly houses CDIT like refrigerators and washing machines but also sell mobile phones and accessories) and Bhajanlal (which predominantly houses mobile phones and accessories along with some CDIT like refrigerators and washing machines).


Considered a prominent name in the CDIT and smart phone and consumer durables business in the region, Mohan Bajoria is the engine that drives the growth of Bhajanlal. The MD shares his business journey, dreams and aspirations.


The Beginning
Bhajanlal Commercial Pvt. Ltd., has a story to tell. It's a story of vision, hard work, passion, and success. A story of growth. A story of a small retail shop selling mobile recharges to becoming a household name in Kolkata. The huge opportunity in the field of ever-evolving telecom Industry and the unending wish to help people connect motivated the Directors Ginni Devi Bajoria, Meenakshi Devi Bajoria and Pawan Kumar Bajoria to start the venture in the year 1995. I took over the brand's mantle later and was given the chance to witness our brand taking over other brands from the front seat.


Today, we are home to electronics brands including Apple, Samsung, MI, Vivo, Oppo, Microsoft and Micromax. Along with accessories like speakers and smart watches of brands like JBL, Bose, FitBit, Garmin and more.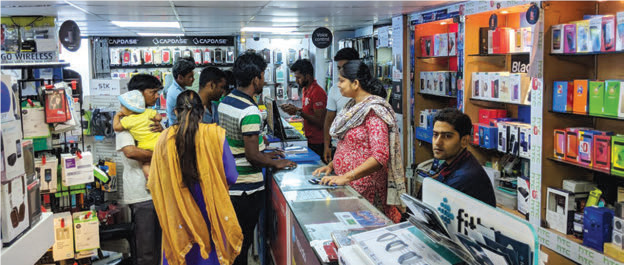 Business USP
Customer service. At our stores, satisfaction is served at the best price. We serve customers even where we are not present. During major launches, our stores are open throughout the night. We're one of the very few mobile retailers in India that have pre-booking as an option for the phone fanatics who just can't wait. And we've made sure that we add ease to that process as well. To pre-book all a customer has to do is drop a message on our number saying that they want to pre-book a certain model and our team takes care of the rest.


We also serve a lot of corporate accounts for their digital needs. It's a market that often gets overlooked but has great potential for both brand building and generating revenue. And that's something that we have focused our lenses on greatly. Our clients include Tata Steel, PricewaterhouseCoopers (PwC), ITC among other big names.


Challenges
Ecommerce has significantly changed the know-hows of the market. With more and more online businesses opening up, it becomes harder and harder for us to thrive in the market. But our biggest differentiator is our customer service. Our top-notch service has led to the nurturing of a faithful and trusted clientele along with loyal staff who are our biggest support.


Growth & accolades
Deep knowledge of our products and the market has helped us stand apart from competition, both offline and online.


To create awareness about our offerings, we use multiple channels to disseminate information to them, including, emailers, WhatsApp, transient media, road shows, events along with the old but trusted word of mouth.


What started as an electronics retail business, which has now expanded to encompass other products and services. Bhajanlal Group has managed to expand into other arenas like luxury travel, gift cards and household items.


Thanks to our hard-working employees and business values, some notable ones are 'Best Mobile Store Award' at the Times Business Awards consecutively in the years 2018, 2019 and 2020. I have also been lucky enough to win the 'Businessman of the Year Award' at the Times Business Awards in 2018 and 2019.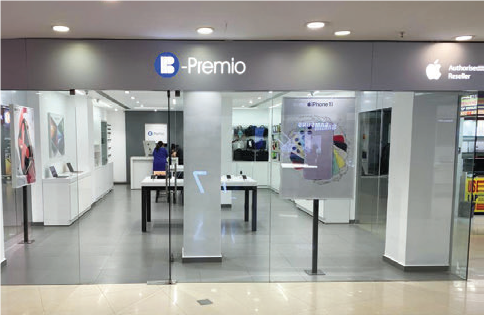 My big business dream
We will keep focusing on our ability to provide a great customer experience. We want every person who enters our stores to take back home not just products but happiness. As an organisation, we aim to go big soon. We want to establish a national presence and want to expand from being a household name in Kolkata to being a household name in India.


We aim to become leaders in the trade of technology. We hope to have sustained sales and profitability through optimization of our resources. We want to enhance our work culture & environment further through better and effective communication and by setting benchmarking standards for Corporate Governance.
What do you think about GlobalLinker as a platform?
It is a great platform to showcase our products to the other retailers and a to network, learn and grow.


Message to aspiring entrepreneurs
Take small and calculated steps. Make sure that you have a focused yet broad vision. Remember to dream big but make small goals.
Also read: Chai, biscuits, and hardwork
Network with Mohan Bajoria by clicking on the 'Connect' button on his profile.
Article source: STOrai Magazine
Disclaimer: This article is based solely on the inputs shared by the featured member. GlobalLinker does not necessarily endorse the views, opinions & facts stated by the member.