Ashok Kumar Salecha's family has been in mining for generations. Fifty years ago, Ashok's father migrated from Rajasthan to Karnataka starting his own iron ore mining business in the region. When Ashok's turn came to venture into business, he joined hands with his brother to start a granite, marble and ceramics venture, naming it 'Kohinoor Granite and Marble'. The firm has several landmark projects to their name, such as the Bengaluru, Kochi and Chennai Airports; Infosys and Wipro Offices; and the Taj and Lalit hotels in Bengaluru. Today, the next generation- his son and nephew, have been given the responsibility of expanding the business, making them torchbearers for the company as it looks to the future.
GL: Tell us about your business.

AS: Kohinoor is primarily into granite, marble and ceramics. We have our own granite manufacturing units in Bengaluru and Chennai.

Our family has been in the mining business for decades, having started before independence in Rajasthan. My father migrated to Karnataka 50 years back and ventured into iron ore mining in the region. Our granite business was established in Bengaluru in 1997. At the same time, the software boom peaked in Bengaluru, and we have supplied granite to GE, Infosys, Wipro and many five-star hotels like Taj and the Lalit in Bengaluru. We have also supplied granite to the Chennai, Kochi and Bengaluru airports with some quantity supplied to Mumbai and Delhi airports as well.

We export to various countries like USA, Europe, African nations and the Middle East. We have around 210 people in our company.
Recently Kohinoor has started KMT Foods, which stands for 'KhattaMeethaTeekha'. We are going to start outlets in various parts of the country. We want to maintain and grow our brand and quality in this phase of expansion.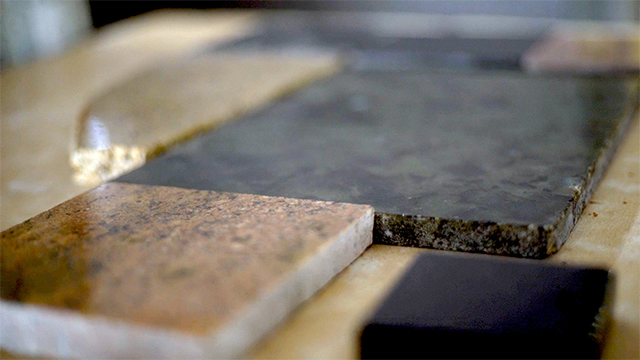 GL: What is the USP of your business?

AS: Kohinoor is a well-established brand, and we take pride in our flawless granite, which is of impeccable quality. We mostly have repeat clients, which is a testament to our consistent quality.

GL: What are the challenges you have faced in establishing your business?
AS: Granite is an expensive luxury stone. In the initial period of our business, people were therefore not buying the stone. But then the software companies came in and bought granite for their offices because it has a great shelf life without losing its colour, design and hardness.

GL: What are some of the milestones of your business?
AS:In the last 20 years Kohinoor has achieved a lot. Even during the GST rollout, when business nationwide was affected, Kohinoor had a good turnover. Kohinoor has done several landmark projects that we have mentioned earlier.

GL: What role do you feel GlobalLinker plays in connecting & assisting SMEs?
AS: GlobalLinker can enable SMEs to expand their network. Since GlobalLinker has a very large network, it can help any SME that has signed up on the platform.

GL: What is your big business dream?

AS: We have handed over the marketing to the next generation - my brother and I are passing the torch to our sons. We expect them to take the company to the next level.

GL: What is your message to aspiring entrepreneurs?

AS: Good networking skills and building your brand are vital for business growth.

Network with Ashok Salecha by clicking on the 'Invite' button on his profile.
Disclaimer: This article is based solely on the inputs shared by the featured member. GlobalLinker does not necessarily endorse the views, opinions & facts stated by the member.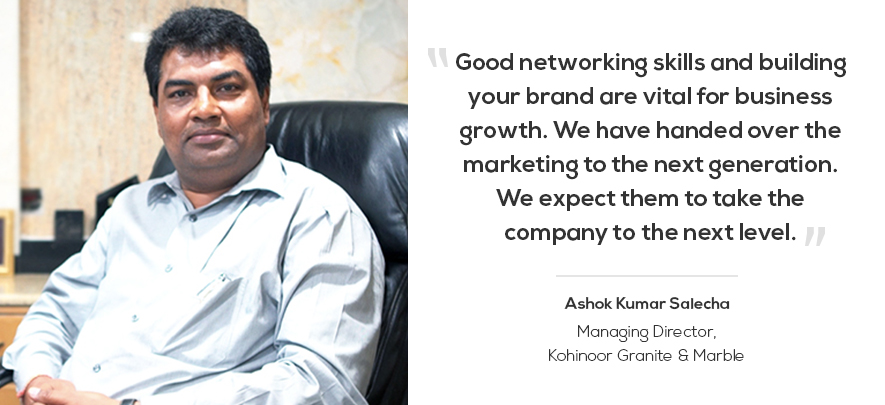 Posted by
GlobalLinker Staff
We are a team of experienced industry professionals committed to sharing our knowledge and skills with small & medium enterprises.