Obtaining funding for a startup is not something easy to accomplish, and if you don't have an angel investor or a broking firm backing you, it is easy to feel quite lost. But there's no need to panic as another viable option is still out there, and this is one that has been picking up quite a bit of traction in the recent years and that is 'crowdfunding'. Crowdfunding not only gives you an opportunity to raise capital but also provides you with some much-needed market validation.
That being said, it's not easy to do without the right knowledge. While it might involve meetings and presentations with investors, crowdfunding does require careful planning and execution to do right. So here's a look at everything you need to know to up your crowdfunding game and procure some capital for your startup.
Equity Crowdfunding
Equity crowdfunding is a particular type of crowdfunding wherein investors buy shares rather than opt for rewards. Not only does this method allow you to offer shares, but it also allows you to gain a larger audience for your equity.
Campaign length
Always have an idea about the length of your campaign because if you let it be too short, it will fail to gain momentum while allowing it extend to too long a duration makes people lose interest. Different platforms have different camping lengths with Kickstarter letting you choose a maximum 60 days while Indiegogo enables you to set any amount of time you deem suitable.
Platform options
There are so many varieties of platforms out there to choose from that it gets confusing sometimes because they all seem to offer different things. Kickstarter, Indiegogo, Crowdcube, Crowdfunder and Crowd Supply are the most famous platforms out there. Here's a look at two of them to help you understand which could help you best.
This is the biggest name in crowdfunding, and though we hear about a lot of success stories from this platform, it might be disheartening to know that two-thirds of the campaigns started here end up failing. But fear not, with the right campaign strategy that focuses on diverting attention to your idea, you might just be able to pull off a victory here. Due to the sheer volume of entries on this site, it is mandatory that your idea be creative and unique and that your campaign be flashy and attention-grabbing.
Like Kickstarter and Indiegogo, Crowdfunder works like a generalised fundraising site using which you can launch any sort of campaign, whether it be for a social cause or a business venture. The design of this platform is very corporate, and hence it works perfectly for business ideas. The major issue with this platform though is that it works only for campaigns based in the UK.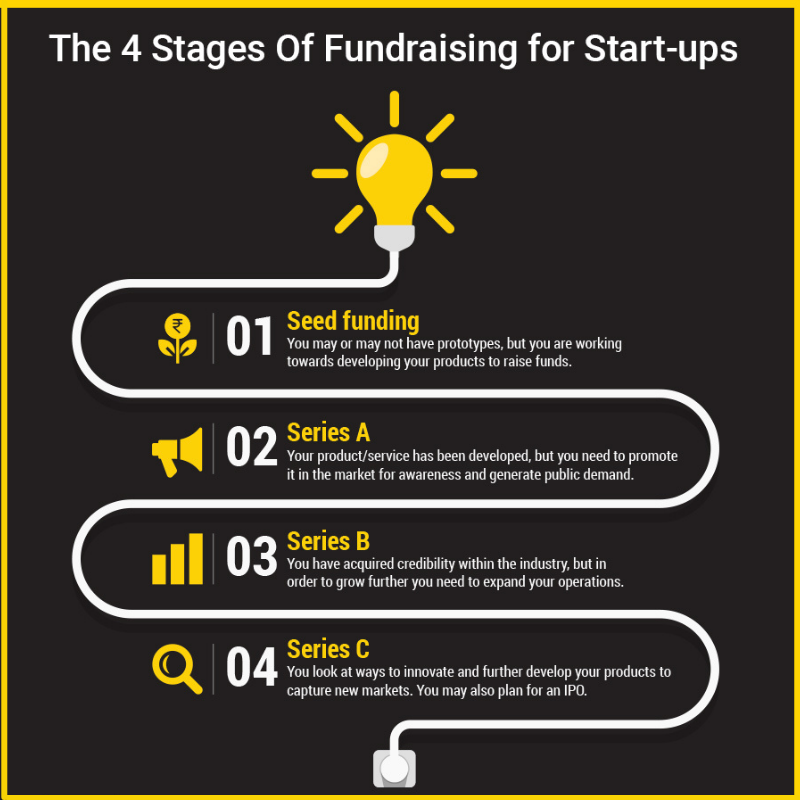 Campaigns
While having a great idea is necessary for building your business empire, procuring funding through crowdfunding requires much more than just a creative design. The campaign in itself has to be loud, attention-grabbing and vibrant. The campaign page has to look as polished and exciting as possible to attract more viewers and hence more investors.
Campaigns which are posted on Kickstarter with an accompanying video have a 50% higher success rate than those that skip the video, proving just how important spicing up your campaign is with respect to obtaining funding. The user needs to be able to tell a riveting story through the video and thereby entice the viewers into investing in the company. Breaking up the text with some custom graphics, illustrations and visual assets also help in convincing more people to fund your campaign.
Publicise
Building your campaign page and making it look polished will not help if you don't have enough views on the page and this is where publicity comes into the picture. Use every channel at your disposal to attract viewers and potential investors. Send out emails detailing the project, build connections, use professional networks and grow your relationships to maximise the reach of your campaign.
Use your personal network by getting friends, family and colleagues to vouch for and invest in your campaign. It's always going to be easier to convince people you know about your idea than a stranger who is afraid of losing his or her money. Leverage your network to get backers for your idea.
Social Media
Hit social media hard to promote your cause because, in the present day world, this is where we get the most traction from due to the all-encompassing nature of social media. Create a buzz in the cybersphere and watch as your idea goes viral. Keep your social media updated about your progress as your campaign takes off to generate more views for the cause and remember not to hit the snooze button mid-way.
While crowdfunding is hard, it is an effective medium to raise capital for an upcoming startup. If you stay organised and motivated to raise funds, crowdfunding helps give wings to your ideas. Crowdfunding is a big business worth billions of dollars today and is a proven game-changer in the startup world that needs to be taken seriously.
Also read: 15 Lessons from failures: A startup's guide to becoming investment-ready
To explore business opportunities, link with us by clicking on the 'Connect' button on our profile.
Image source: Freepik
Disclaimer: The views and opinions expressed in this article are those of the author and do not necessarily reflect the views, official policy or position of GlobalLinker.
Posted by
Vakilsearch Staff
Greetings! We would love to work with you and your company. We look forward to connecting with business houses and MSME's.