India has an age-old ethos of natural Ayurvedic remedies for beauty and wellness. Several businesses in India have harnessed this knowledge and reimagined it for modern customers. These enterprises are not only a bridge between the old and the new but are also ambassadors of India's rich heritage.


Interestingly, the growth of the Ayurvedic sector is driven by both, India's ageing population and the rise of a young population that is health conscious. At USD 4.4 billion, the Ayurveda sector in India has a formidable market share. The sector has a significant global impact as well and is poised to grow at high double-digit levels in the coming years.


While big companies like Dabur, Himalaya, Baidyanath and VICCO are established players in this sector, several new businesses have emerged that are creating a significant impact with their unique offerings. Here we feature four entrepreneurs that bring their distinct brand of natural beauty products to the market.


Innovation, a legacy and recipe for growth


Jinesh Shah, Ratan Ayurvedic Sansthan
Ratan Ayurvedic Sansthan, a family run business, started in 1998 in Indore after being involved in extensive research in the field of Ayurveda . They draw on the rich tradition and create innovative products that have had an enduring impact for their consumer base. Their message 'Longevity through Ayurveda' is reflected in their range of products which comprises of beauty care, personal care and medicinal remedies from everyone for all age groups 5 years and above. After 2 decades in the business, Ratan Ayurvedic Sansthan finds itself at a crucial phase. With new energy infused by the second generation, this family run business has revamped their brand line-up and is geared up for major change.
Jostling for attention with the MNCs has not always easy, especially in multi brand and segment retail formats. Ratan Aryuvedi Sansthan have decided to tackle this issue head on. The company is looking to open 100 service outlets by 2025. These specialised retail stores will carry their and other products in the Ayurvedic and herbal cosmetics field. Innovation is what has brought the company so far and will be the main ingredient for any future success. It is both a precious legacy and a recipe for growth.
USP: Jinesh Shah, second generation director reveals, "Our USP is that we believe in innovation. Our products might seem basic, but they all have at least one unique element to them. For example, Korra Hair Colouring Shampoo - apply the shampoo and colour your hair. We don't need to spend much on advertising because we make our concepts unique. That is how we stand out from the competition."
Dream big to achieve big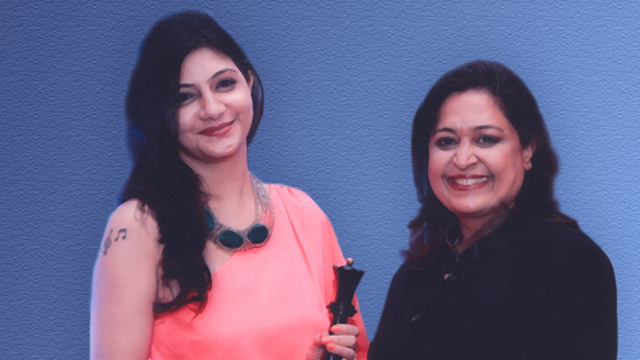 Sharmila Vali, Revyur Speciality Naturals
Revyur Speciality Naturals is the brainchild of Sharmila Vali whose passionate dream to introduce natural cosmetic products for women came true in the year 2003. With natural products seeing an uptrend as people are realising the harmful side effects of chemicals, Revyur uses extracts from nuts, oils and other flora to create their products. Sharmila's belief that every woman is beautiful in her own unique way is the motivation for her to create products that are natural, effective and affordable.
Initially Revyur exported their products to France, Algeria and other African countries and later in the year 2007 established their stronghold in India. With 24 products to begin with, they now boast of nearly 100 products. Revyur retailed at Big Bazaar until 2014 and thereafter established exclusive retail stores in Maharashtra, Kerala and Gujarat. They sell products online and supply to salons as well. The vision is to expand to other countries like Kazakhstan, Uzbekistan, Ivory Coast, Cambodia and UAE.


USP: Sharmila sums up what sets Revyur apart, "Our USP is leveraging women power. We are an all-women team. It was never a part of the initial plan, but the company evolved in this way. All aspects of the business be it book-keeping, product development or research, everything is managed by women employees."
Rediscovering Ayurveda as a natural beauty product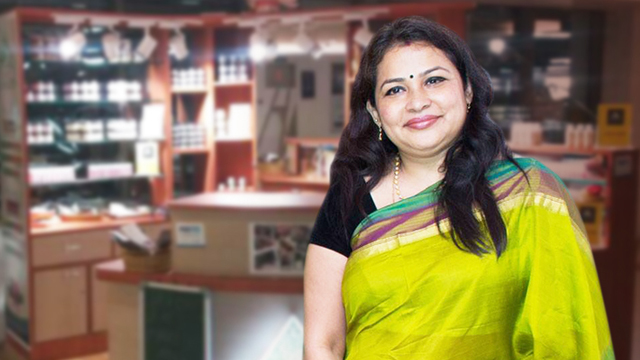 Maushumi Thakurta Nag, MrilQ
They say that a woman is like a tea bag. You never know how strong it is until it's in hot water. Similarly for Maushumi Thakurta Nag, a long battle with cancer made her the passionate entrepreneur she is today.
In her quest to look for natural ways of treating illness, she stumbled upon the hidden world of Ayurveda. An IT professional initially, she quit her job to practise this natural art of healing and travelled across the country for 8 years before launching MrilQ in 2013. Specifically designed to help with skincare, MrilQ makes organic beauty products, sourced from Jharkhand. She believes that the only way to deliver 100% natural and organic ingredients, is to have products in powder form. With a tie-up in Bangladesh, & a presence in Kunming China and St Petersburg Russia, Maushumi aims to make her brand global by 2022. For her efforts, Maushumi has earned several awards including the Entrepreneurship Award for Jharkhand in 2014, Pink Power Award 2016, Woman of Mettle award in 2017 and Entrepreneur of the year 2018 by Rotary Club.
USP: Maushumi reveals, "MrilQ products are 100% natural, organic and bio-degradable. Our products act as a protective barrier between the skin and chemicals in the environment and cosmetics. We have applied for patents for our products." Maushumi is a passionate proponent of using natural products. She shares, "To our patrons, we believe that any skin or hair problem that is caused by a chemical cannot be solved by another chemical. Going natural is the best way."
Going back to nature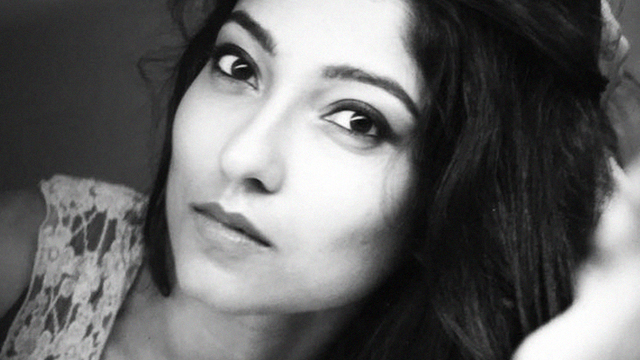 Jagriti Choudhary, Skinyoga
Skinyoga is a natural vegan skincare brand that is founded by 3 enterprising siblings from Ahmedabad in 2013. With the natural way ingrained in them since childhood, they started Skinyoga to create the best quality skincare products possible. Products that suit individual skin types to protect their skin from inconsistent nature and seasonal changes while keeping the practicality of today's fast paced life in mind.


They sell in 29 countries and place a premium on ingredients that are procured from their place of origin with no harmful chemicals or pesticides. Jagriti Choudhary, CEO & Co-founder of Skinyoga shares that they grew up on a 20-acre farm in India where they grew their vegetables and milked their own cows. Later the three sisters moved abroad for studies and the transition from farm life to the hustle of big cities made them realise the importance of nature. She strongly believes that there is a dire need for businesses today to contribute to the changing mindset of people who opt for a natural lifestyle.


USP: Jagriti says, "Our skincare range can single-handedly do it all; be it cleansing, moisturising, nourishing and anti-ageing. We have built and made products that are extremely well researched and have possibly gone through all kinds of tests and lab work that their clients wouldn't have to rely on any other routine to take care of their skin problems."


With differentiated products, innovation and a sound marketing strategy, these businesses shine the spotlight on India and its rich traditions of natural wellness. With the wisdom of the past and a vision for the future, it will be exciting to see how these businesses continue to make a mark in India and the world at large.
Network with SMEs mentioned in this article by clicking on the 'Connect' button on their profile. Jinesh Shah, Sharmila Vali, Maushumi Thakurta Nag, Jagriti Choudhary

Image courtesy: Shutterstock.com
Disclaimer: This article is based solely on the inputs shared by the featured members. GlobalLinker does not necessarily endorse the views, opinions & facts stated by the member.