Today, nations across the globe are confronting unprecedented challenges presented by the COVID-19 outbreak. Even the most powerful nations are scrambling while trying to cope with this pandemic. And with the most renowned health experts and facilities puzzled by the deadly virus, nations have had to impose lockdown protocols and social distancing.
With no sign of a vaccine, organisations across the world have had to embrace the work from home culture to survive in the market.
Now that we know that business will not resume to normal for a while, we've listed below a few virtual employee engagement ideas to keep them effectively engaged while they work from home. But before we delve into the employee engagement activities, let's first understand its importance.


Why is employee engagement important?
Employee engagement is an emotional commitment an employee feels for an organization and its objectives. This emotional commitment means that your employees don't just work for their next paycheck; instead, they work on behalf of your organization's goals and objectives.
If your employees are effectively engaged, they will work the hardest and contribute the most to the growth of your business for a long period. According to Harvard Business Review, engaged organizations have double the rate of success compared to less engaged organizations.
So now with your employees working from home, and uncertainty surrounding the situation, you will need a decisive plan of action to maintain high employee engagement amid this unprecedented crisis.
After consulting with the top HR professionals in the country, we've listed six virtual employee engagement ideas to promote better employee engagement during these challenging times:


1. Random-match calls

Aim: To bridge the communication gap among your employees.
Many organizations, small or large, tend to have inter-departmental communication gaps. To bridge this gap, you could try this 'random-match call' technique. It's a fun 1-on-1 video call activity where an app randomly matches two people of your workforce. These two members then schedule a video call for about 30 minutes during the week, and the best part is, you can't talk about work!

2. Mini virtual hackathon

Aim: To encourage out of box thinking and execution of ideas.
Hackathons, traditionally, is an event where a large number of people collectively engage in themes revolving around computer programming. You can remodel this event and pull out the best aspects of a hackathon and turn it into an in-house mini virtual hackathon.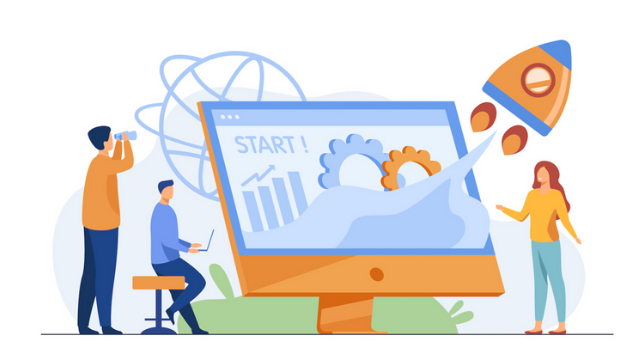 If you don't have a tech-savvy workforce, don't worry, you can repurpose the hackathon and comply with more general skills. You can either keep the topic in line with your business where all your employees collaborate to solve a business problem or something more focused on fun. For example, build an application that matches you to your closest celebrity or build a tool you think your company's founder would enjoy.


The mini hackathon can be around 90 minutes long; you could keep prizes, but it's definitely not a requirement. Collaboration and fun are the only two criteria you need to worry about.


3. Learn an in-demand digital skill together

Aim: To encourage the spirit of continuous learning of relevant skills.
I must say this is one of the best activities to promote among your employees, whether or not they are working from home.
Staying ahead in today's market means organizations need to be innovative and adaptive. Through continuous flexible and adaptive learning, your employees will be able to innovate better and showcase a better performance. And today, with a plethora of online courses available on just about anything, it'll be easier for you to arrange this activity.
For example, a short term Online Digital Marketing Training. It's a no brainer that digital marketing skills are by far the most in-demand and quite easy to learn too. What's a better time to upskill than now!?

By supporting continuous learning, your employees will see that you genuinely care about their career development. Promoting a learning culture will help your employees be more efficient in contributing to the growth of your organization.


4. Healthy habits challenge

Aim: To encourage a healthy lifestyle among your employees.
I'm sure for most of your employees, working from home is an entirely new experience. While working from home has its advantages, it can be a significant contributor to developing unhealthy habits, for example, eating at irregular times or not being able to separate work from home.
You can help your workforce develop a healthier routine by starting a monthly 'Healthy Habits Challenge.' All you need to do is come up with a healthy habit! For example, eating on time or exercising every day for an hour. Set up a spreadsheet to track your team's everyday progress, and the employee with the most progress wins!
Again, prizes are not compulsory for this employee engagement activity. Still, if you have the budget, you could give prizes that promote healthy habits like a yoga mat, a nutritional gift basket, or virtual gift cards.


5. In-house Ted-style talk

Aim: To revitalise the thought process of your employees.
For this employee engagement activity, you could ask all your employees to list the topics they have expertise in. Just like the mini hackathon, this activity could revolve around fun topics, industry topics, or a mix of both. If you wish to stick to a fun theme, the topics could be as silly as the best chocolate cake recipe or card tricks.
Allow your employees to present their Ted-style talks via a simple presentation for about 5 minutes and an extra 2-3 minutes for a Q&A.


6. Call your employees

Aim: To boost your employee relations.
This is the easiest and simplest way to increment your employee engagement rate; all you have to do is call and talk to your employees. Stick to more work-friendly topics and ask how they are doing, what projects they are working on, what shows they are currently watching, etc.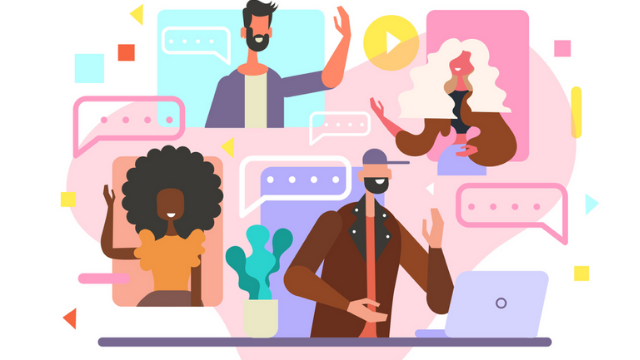 By adhering to work-friendly topics, you'll be able to cut out any unpleasant notions connected to a call, especially when it's from your boss. Casual conversations will promote healthy conversations and a positive feeling about their work.
Final thoughts
The bottom line is - we're all in this together. Daily communication with your employees will go a long way in helping you and your employees get through this pandemic.
Effective employee engagement activities will help your employees emerge out of this global pandemic smarter and stronger. Leverage this time to connect with your workforce, innovate better solutions, and build a strong sense of camaraderie among your employees.
Images source: Freepik
To explore business opportunities, link with me by clicking on the 'Connect' button on my eBiz Card.

Disclaimer: The views and opinions expressed in this article are those of the author and do not necessarily reflect the views, official policy or position of GlobalLinker.