There are numerous qualities that you need to have, to succeed as an entrepreneur. You need to wear the hats of a developer, sales person, customer service executive, delivery boy, packaging guy and sometimes even that of a chef & the janitor! But I am really talking about 3 core qualities that you need to have as a person, which in my opinion are critical to succeed as an entrepreneur.


1. Self-Drive


If there is one thing that you need above anything else, it is drive. As an entrepreneur, initially at least, you decide your work hours, you decide what you do & there is no manager to oversee you or reward/punish you if you are doing well or poorly. This makes you a whole lot more responsible for yourself. You need to have the drive to work so that you give it the best you can. The best way to have drive is to do what you love! When you love your work, you are passionate about it, you know you are making a difference and that is what gives you the drive and motivation for your work.


2. Resilience


As an entrepreneur, you will go through many ups & downs and in each of these phases, you will need resilience, because ultimately life is not about how many times you have fallen, but how high you have bounced back! When there is a bad day, you need to grit your teeth and get back to work, because after every dark night, there is a beautiful sunrise. Just make sure your startup survives till the morning.


3. Ability to learn & adapt


Education is not what they teach you in school/college, true education is the ability to learn what you need and that is the one thing you need to survive, whether you are a startup, a full-grown business (think of Microsoft v/s Apple or Google) or even a species (thank you Darwin!). You need to be able to learn from what didn't work, only then can you get to something that really works.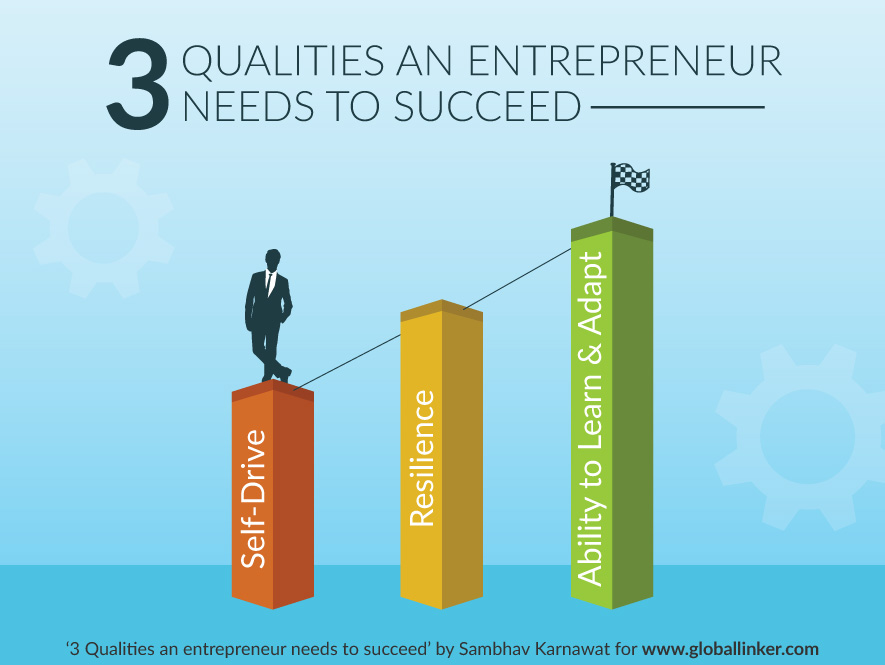 Posted by
Sambhav Karnawat
Jewelove is a precious platinum jewelry e-tailer specializing in wedding bands, chains & bangles crafted in authentic platinum. Every piece is hallmarked for Pt950 & comes...