Globally, and in India, the retail industry is going through transformations impacted by multiple and diverse forces that are changing the way consumers would like to engage and transact with brands and how brands would need to evolve their business models, formats and digital strategies.
Globally, while we see retailers investing in digital technologies to enable a seamless O2O (online to offline) experience for the consumer, we have also seen several retail brands, consolidating and closing their stores under the pressures of store profitability. This often does not indicate a slump in demand but simply that consumers have shifted their preference of brands / channels and that their wallet share has gone elsewhere. It is therefore prudent to not put any more good money behind bad money.


In India, the optimism of consumerism remains high. On the back of a robust economy, a billion plus population of aspiring consumers with global exposure, the retail industry is witnessing exciting times.


Here are the top 10 trends likely to be significant in Indian retail:


1. Rise of direct to consumer brands and omni channel retailers
Indian retail was largely skewed towards physical retail until the emergence of Digital. Retailers' investment on physical infrastructure and store design have been far higher than their investment in 'knowing the customer'. As a result, it impacted their ability to truly deliver an omni-channel experience, in spite of straddling multiple channels.


On the other hand, direct-to-consumer brands, many of which started as e-tailers, have built a strong data foundation, the heart of all Digital / Omni-channel experiences. They, therefore, have more comprehensive and accurate consumer insights to leverage. Many such brands are now going strong on the physical channel. This will see further prominence in 2019, as they scale up their retail presence and business results.


2. Retail format innovation
For Indian consumers, physical presence and the ability to 'touch, feel, and experience' enhances a brand's credibility. This tendency will grow. However, we may not see a widespread expansion of stores as large retailers, having more than 300 stores have found an inflection point in the range of 300 – 500. For them, the marginal increase in revenue from an incremental store beyond this point does not justify the increase in capex and operating costs.


This will lead to never-imagined innovations in the form and format of retail with smart placement of brands. This will see a surge in 2019 as urban real estate peaks in terms of price and space congestion.

Also read: It's about the story


3. Enhanced connectivity and internet speeds
With access to high speed optical fibre in the hinterlands of the country and 5G expected to be a reality in 2019/ 20, the power of Digital in the hands of the consumer is set to rise. This will lead to higher volumes of Digital content consumption by the average Indian.


One of the possibilities is smart tagging merchandise, as the content is played in real time, leading to 'Entertainment (E) Commerce'.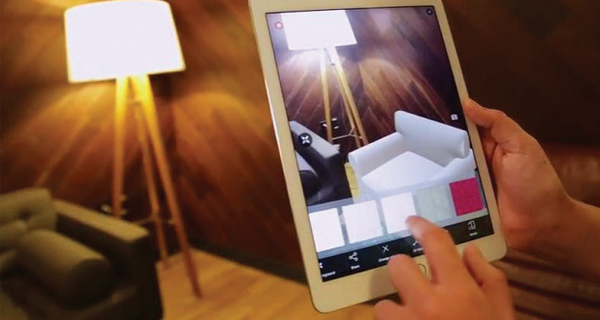 The power of digital in the hands of the consumers is set to rise

4. Data driven merchandise
Diversity in India is supreme, and a localised assortment strategy would always make the brand more relevant across different preference segments of consumers.


With the advent of advanced data science, AL / ML capabilities, Indian retailers are expected to further invest in 'knowing the customer' better through initiatives such as Customer 360 degree programmes, CRM and loyalty programs. This in turn would keep feeding insights to the upstream of the value chain at the merchandise and assortment planning (MAP) stage. MAP would not only consider historical trends, but also factor in individual customer segment / personal preferences to decide the range.


5. Vernacular voice commerce
In a country like India, where consumers are more comfortable with stating their requirement, than typing it, the digital technology would truly break the divide between the educated and sophisticated urban shopper vs. the literate / marginally educated rural shopper, especially if it is possible in over 25 languages.

With the advent of advanced data science, AL / ML capabilities, Indian retailers are expected to further invest in 'knowing the customer' better through initiatives such as Customer 360 degree programmes, CRM and loyalty programs.

6. Hybrid operating models
The last few years witnessed many new operating models in the retail and e-commerce space such as marketplace, managed marketplace, franchisee and company-owned stores and hyper-local. Newer models, focused on serving consumers better, will continue to evolve. Models such as assisted commerce and omni-channel variants will mature further to offer retailers greater room to monetise.

Also read: Small is big

7. Competition-driven focus on micro-segments
A combination of growing competitive pressures as well as rising disposable incomes will lead retailers overwhelmed by the tsunami of brands and variants to target specific niches in the market—catering to specialised needs of the segments that were previously considered too small and unattractive.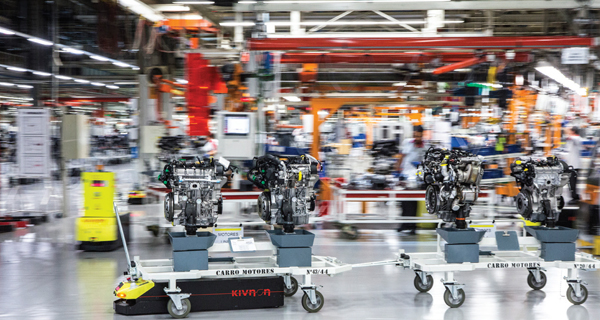 2019 will see a lot of automation in supply chain

8. Evolving CRM
As urban markets, particularly points of sale in Tier 1 and Tier 2 cities mature, retailers are likely to work towards the evolution of their CRM programs to focus on retention rather than acquisition. This will lead to innovation around loyalty programs, subscription-based benefits and cross incentivisation between non-competing brands catering to similar segments. AI and data analytics will play a huge part in this.


9. High quality private labelling
Retailers have been hiring top talent to manage their private labels. Across categories, private labels will evolve beyond being cheaper alternatives to market leading brands. Retailers will focus on driving value to the customer with their product portfolios, focusing on high quality goods being made available at competitive prices to consumers.


10. Supply chain automation
With the advent of robotic process automation (RPA), warehousing automation, superior image recognition, drone technology and AI-driven efficiency, back office processes will evolve beyond being cost centres to being true competitive advantage drivers for retailers in the year ahead. Omni-channel commerce requires retailers to have the ability to ship anything from anywhere to anywhere within limited time frames. A solid technology backbone and automating processes will allow retailers to compete with their online counterparts.


Industry players are looking forward to betting on some of these trends. The potential of the Indian market remains significantly high and much of this is still untapped by organised retail. This gives enough opportunities for everyone to win in their own ways.

Also read: Empathy for experience


Image courtesy: Shutterstock.com


Article by Harsha Razdan, Subhajit Mazumder and Devang Shah published in STOrai Magazine. Harsha Razdan is Partner and Lead, Consumer Markets for KPMG in India. He has over 20 years experience in business consulting and consumer markets across Asia-Pacific and Europe. Subhajit Mazumder is a Director, Strategy & Operations (Customer & Channels) practice, KPMG India, focused on retail & consumer products. He has 14 years of experience in consulting, encompassing client relationships, delivery and leadership. Devang Shah is a director with the management consulting practice at KPMG India, specialising in Consumer Markets. He leads consulting projects, helping retailers build business strategy, grow revenue and improve efficiencies.
Disclaimer: The views and opinions expressed in this article are those of the author and do not necessarily reflect the views, official policy or position of GlobalLinker.